The Finest Quality Crystals and Minerals - Pretty Little Healing Crystals - Over 7000 Exclusive Healing Crystals From Around The World Order Online Global Shipping
TUMBLESTONES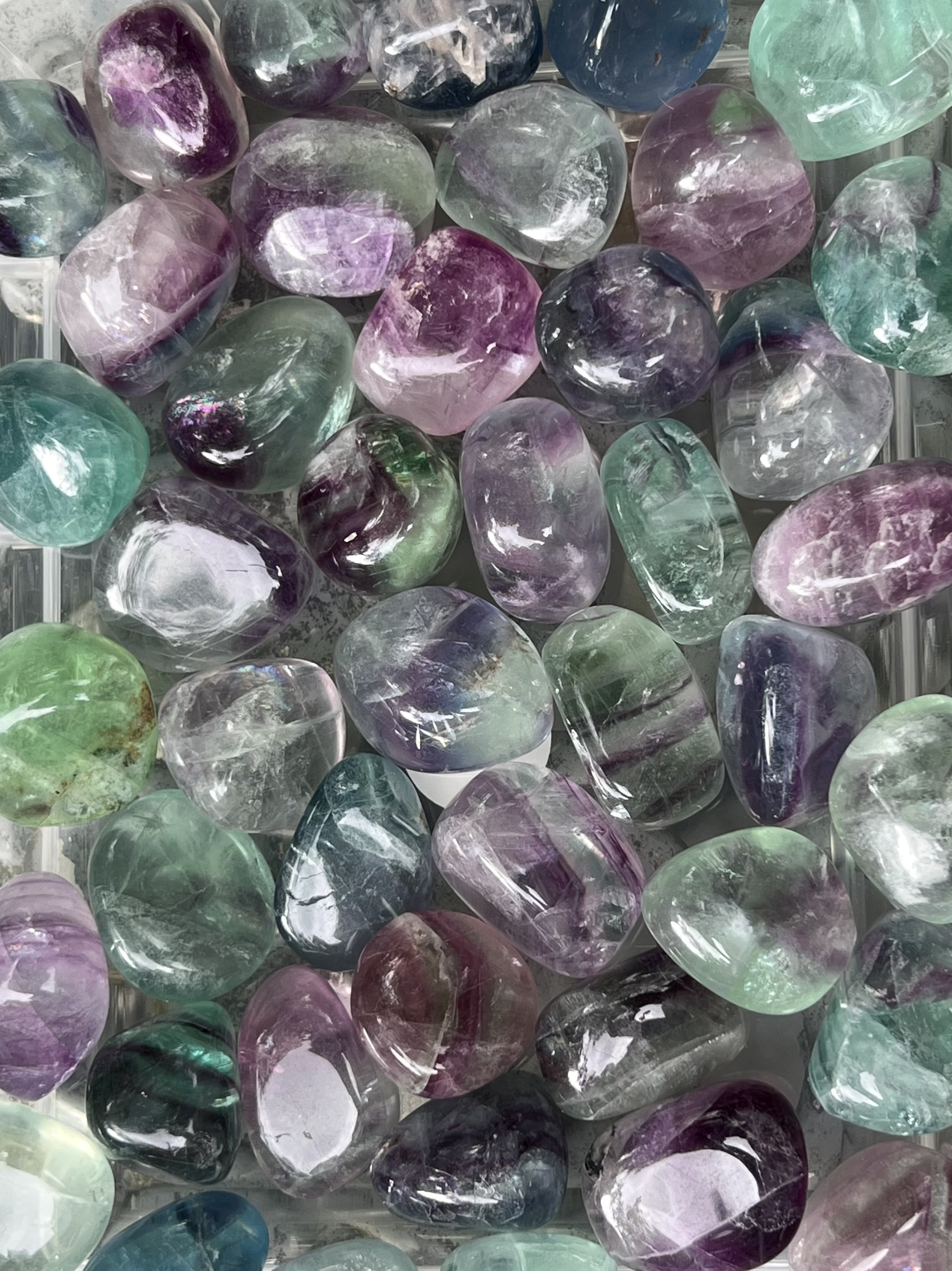 Tumbled stones are a great place to start your crystal adventure. For a small amount of money anyone can start a collection, from small children to adults.
Tumble stones are as packed and powerful as the larger crystals.
They are the most common cut and polished shape of crystal out there. Small chunks of stone are tumble polished to give them a smooth and shiny surface. The form is irregular and sizes can very, but they're generally...pocket size.
You can easily carry them around in your pocket or wallet, or even tuck them inside your bra to help you connect with the energy all day long. Having one so close, maybe even touching you directly, can act as a reminder of your intention.
Buy Online