The Finest Quality Crystals and Minerals - Pretty Little Healing Crystals - Over 7000 Exclusive Healing Crystals From Around The World Order Online Global Shipping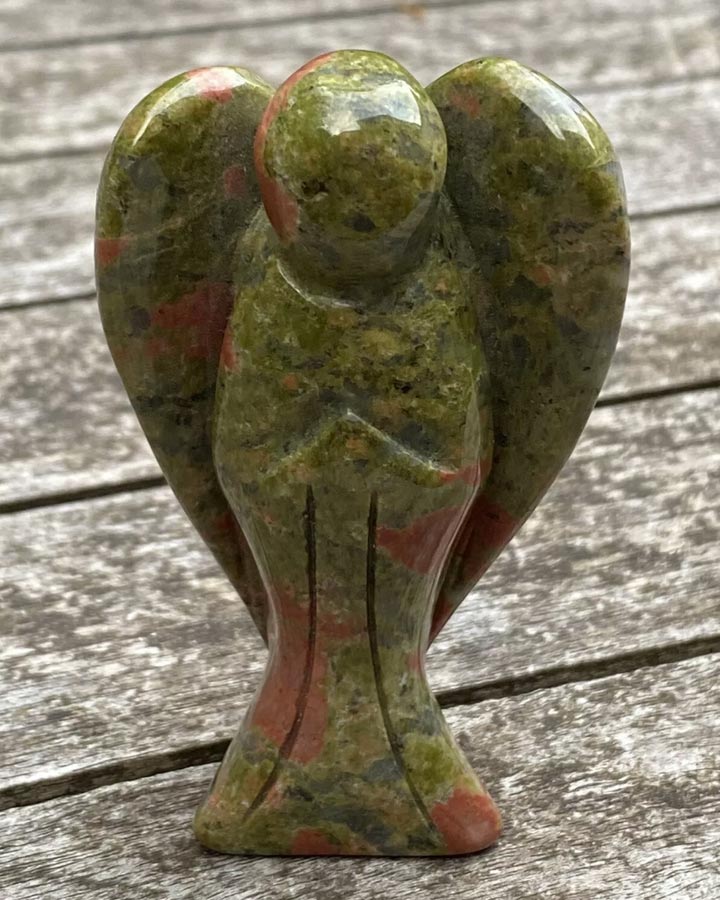 CHAKRA // HEART
ZODIAC // SCORPIO
PLANET // MARS, VENUS
ELEMENT // FIRE, WATER
SACRED NUMBER // 9

GRATITUDE * BALANCES PHYSICAL EMOTIONS * GROUNDING * VISION * BALANCING * TRANQUILITY * CONSCIOUSNESS * HARMONIZING * FOCUS * LOVE * COMPASSIONATE * KIND * APPRECIATIVE
THE STONE OF GRATITUDE
UNAKITE lends an air of gratitude. Unakite will help you tap into a more thankful and appreciative state of mind, letting you live a life of gratitude everyday. When we live with gratitude we realise how great live around is really is and how lucky we are to live the life we live.

UNAKITE encourages us to create a practice of gratitude. It changes our mindset into one that consciously acknowledges that what we have to be gratefully for. It develops this consciousness and awareness sometimes takes time to develop.

UNAKITE is the stone of living in the present. It holds grounding energy that holds you in the present, where you can embrace a grateful mindset for where you are and what you have. It reminds you to enjoy the small moments in life.

UNAKITE teaches that gratitude isn't just in your head, it lives in your heart. Unakite connects with your heart space where you can tap into the loving energy that allows you to remember what you appreciate most. When you come from a place of love, you can focus on all aspects of life and love that you are grateful for. If you struggle to find things to be grateful for, Unakite will be a reminder of everything you have. Unakite will fill you will thankfulness for things big and small.

UNAKITE'S compassionate, loving, kind and appreciative energy overpowers any negativity that lives in your head.

UNAKITE is named after the Unaka Mountains of North Carolina where it was first discovered. It has also been found on the shores of Lake Superior and along rivers in Virginia washed down by glaciers. Unakite is a combination of Red Jasper and Epidote and is why Unakite is sometimes mistakenly identified as epidote.

UNAKITE is thought to assist in meditation by encouraging a sense of presence. The durability of this stone makes it useful for architecture.

UNAKITE is found in Brazil, South Africa and the USA.