The Finest Quality Crystals and Minerals - Pretty Little Healing Crystals - Over 7000 Exclusive Healing Crystals From Around The World Order Online Global Shipping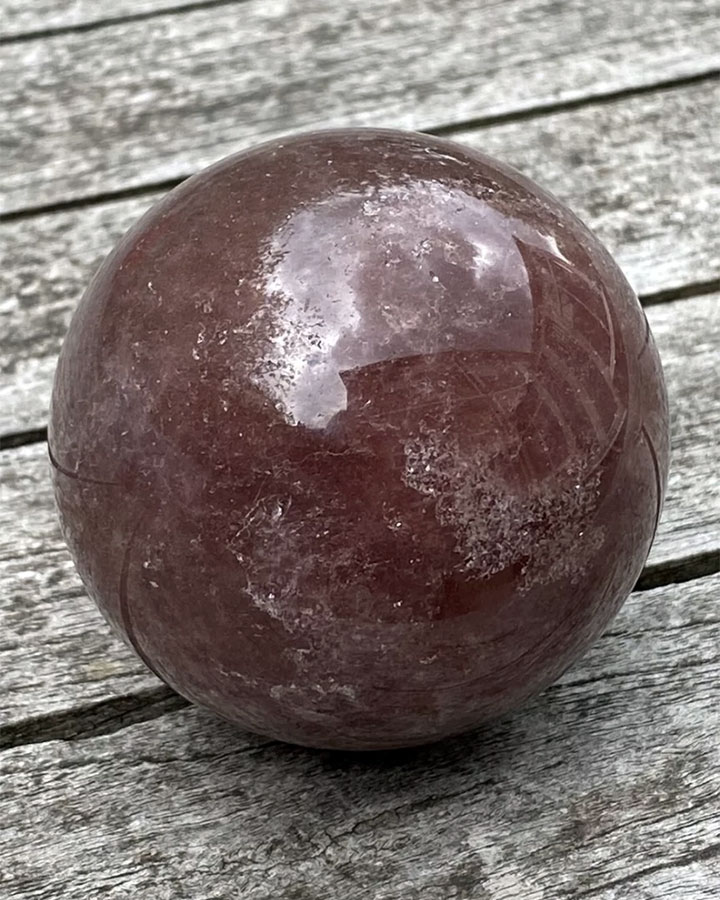 CHAKRA // HEART
ZODIAC // LIBRA
SACRED NUMBER // 5
VIBRATION // HIGH

JOYFUL * LOVE * DIVINE ENERGY * ABUNDANCE * KINDNESS * CALMING * WARMTH * HAPPINESS * HARMONY * BALANCE * SELF LOVE * SELF ACCEPTANCE * EMPATHY * SELF ESTEEM * DREAM RECALL * TRANQUILITY * CHARITY * STRESS RELIEVER
THE STONE OF BEING CONSCIOUSLY JOYFUL
STRAWBERRY QUARTZ is a gemstone crystal, who's meanings and properties are linked to Love. Strawberry Quartz is a conduit to receive the love energy from heaven. It makes you feel calm by way of filling your mind with the love energy. This talisman of a stone is one of the most significant healing gemstones.

STRAWBERRY QUARTZ helps us live consciously and joyfully in the moment, Strawberry Quartz teaches you how to find humour in all situations and bring Divine energy into everything you do. A happy stone for the heart, it helps you create a loving and harmonious environment for yourself and your loved ones. It wraps you in a cloak of loving warmth wherever you might be.

STRAWBERRY QUARTZ lessens the restrictions you place upon yourself and assists in reprogramming false beliefs about yourself. This stone has an intense energy that assists in both dream recall and an understanding of your dreams. It enhances self-esteem and reduces anxiety, replacing it with tranquility. Mentally it facilitates clear thinking. This stone calms an agitated mind. Emotionally it brings joy and happiness into your life.

STRAWBERRY QUARTZ is found in Russia, Brazil and Kazakhstan.