The Finest Quality Crystals and Minerals - Pretty Little Healing Crystals - Over 7000 Exclusive Healing Crystals From Around The World Order Online Global Shipping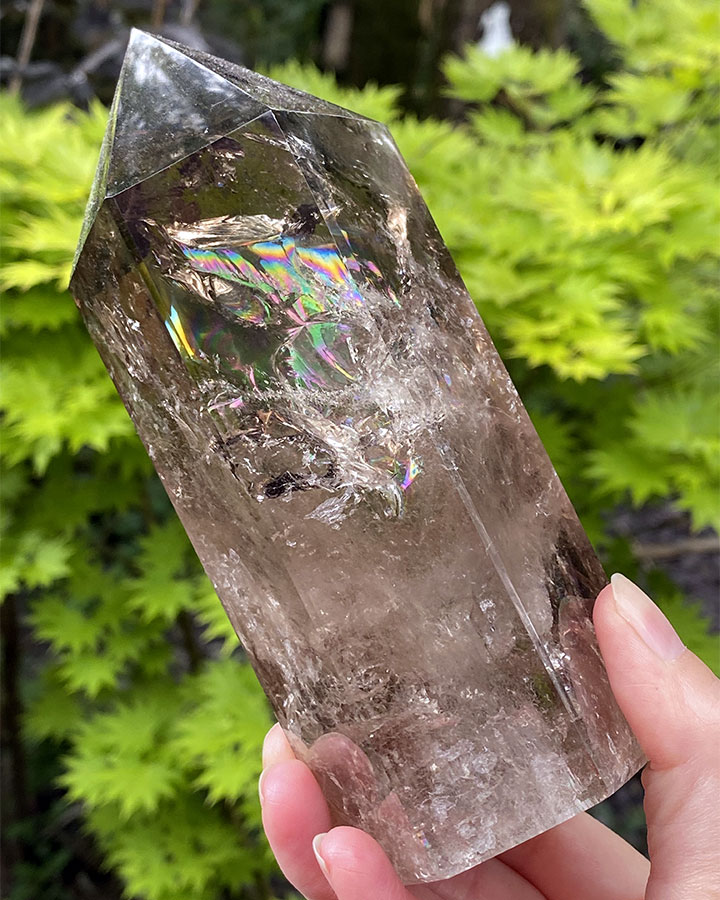 CHAKRA // BASE
ZODIAC // SCORPIO, SAGITTARIUS, CAPRICORN
ELEMENT // EARTH, AIR
SACRED NUMBER // 2, 8
VIBRATION // EARTHY, HIGH

SERENITY * GROUNDING * CALMNESS * POSITIVE THOUGHTS * CALMS FEAR * LIFTS DEPRESSION * STABILITY * PRACTICALITY * INTUITION * RELEASE * JOY * LIGHT * STRESS RELIEF * STRENGTH GIVER * PROTECTIVE
THE STONE OF RELEASING WHAT NO LONGER SERVES
SMOKY QUARTZ is one of the most effective grounding and clearing crystals, Smoky Quartz is also a very relaxing crystal and improves the tolerance of stress.

SMOKY QUARTZ helps you let go of what no longer serves you. Just as there's smoke after a fire, there's often raw emotions left after a difficult time in your life. Holding onto these feelings can often have a detrimental effect on our health and psyche. If an emotional struggle is keeping you from moving on, let Smoky Quartz support you and release the unhealthy emotions.

SMOKY QUARTZ presents as a reassuring and sombre stone, its job is to help us let go. The darkness of the stone reminds us that we don't need to hold onto darker energies. Smoky Quartz works in conjunction with Mother Earth. This crystal nudges you to stop wallowing in self-pity and release your emotional baggage.

SMOKY QUARTZ enables you to let go of dark, heavy energies and make room for those things that do. This stone helps you refill your life with positivity, light and joy. Smoky Quartz guides you to a higher state of being.

SMOKY QUARTZ enables us to let go of any shackles of what no longer serves us and move on. I have in my personal collection more Smoky Quartz tumble stones than any other stone and still when I go to crystal shops I still pick up more. I have them everywhere, I love how it can vary from quite dark to light. I'm especially drawn to the Elestial form. Any form Smoky Quartz comes in, it attracts me like a magpie. I find it reassuring, beautiful, a strength giver. There is something about it that is as necessary for me as a crystal aid as water is to my diet.

SMOKY QUARTZ is the national gem of Scotland, in Celtic cultures Smoky Quartz was sacred to the druids. The stone represents the dark power of the Earth Gods and Goddesses. Smoky Quartz was often used in mourning jewellery in the Victorian era.

SMOKY QUARTZ is found in Australia, Brazil, Madagascar, Scotland, the USA and many other places.