The Finest Quality Crystals and Minerals - Pretty Little Healing Crystals - Over 7000 Exclusive Healing Crystals From Around The World Order Online Global Shipping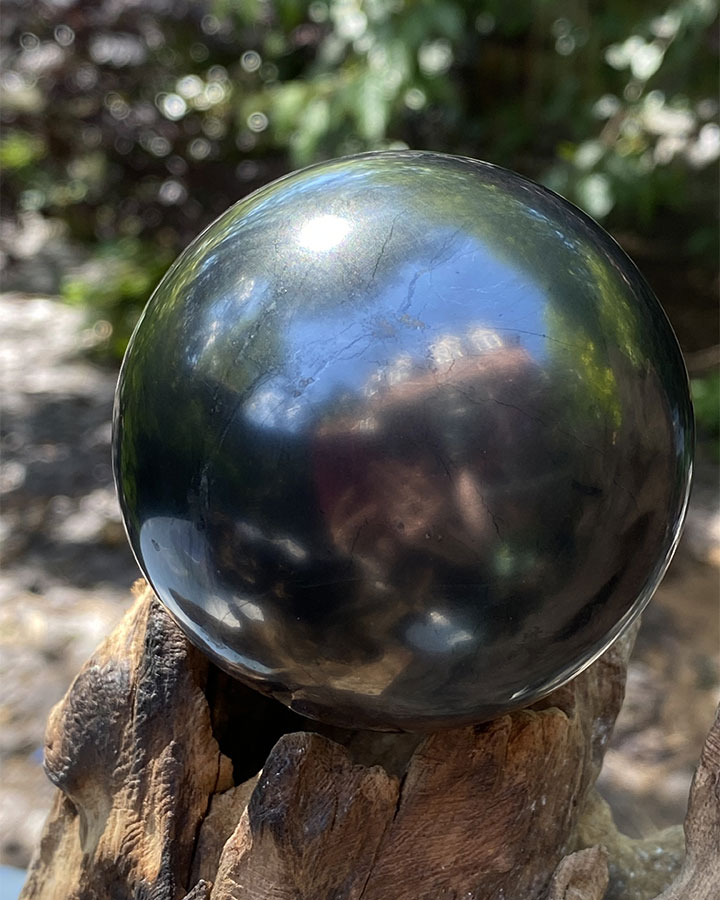 CHAKRA // ALL
ELEMENT // EARTH
ZODIAC // SCORPIO, CAPRICORN, CANCER
SACRED NUMBER // 4
VIBRATION // EARTHY, HIGH

DETOXIFYING * PURIFYING * PROTECTIVE * MAGIC MAKER * NEUTRALISATION * EARTHING * SHIELDING * SLEEP AID * ABSORBS TOXINS * REDUCES STRESS * TRANSMUTATION
THE STONE OF DETOXIFICATION AND PURIFICATION
SHUNGITE contains an ancient level of magic. A carbon rock that formed billions of years ago from ancient algae. Shungite has quite a reputation as a cure all, especially when used as a purifier.

SHUNGITE in its black form and has a dull black sheen and feels quite light for its size. Generally sold as tumble stones or pyramids. Use black Shungite for protection grids, rituals and meditations and place around your home and electronics for neutralisation and protection.

SHUNGITE is profoundingly earthing with anti geopathogenic, it protects your space, Aura and physical body against harmful fields such as EMF smog and geopathogens. It has phenomenal shielding power arises from its unique formation from algae.

SHUNGITE has been shown through research to absorb what is hazardous to health, whether it be pesticides, free radicals, bacteria, viruses and microwaves.

SHUNGITE pyramids placed by the bed counteract insomnia and headaches.

SHUNGITE is found in Russia.