The Finest Quality Crystals and Minerals - Pretty Little Healing Crystals - Over 7000 Exclusive Healing Crystals From Around The World Order Online Global Shipping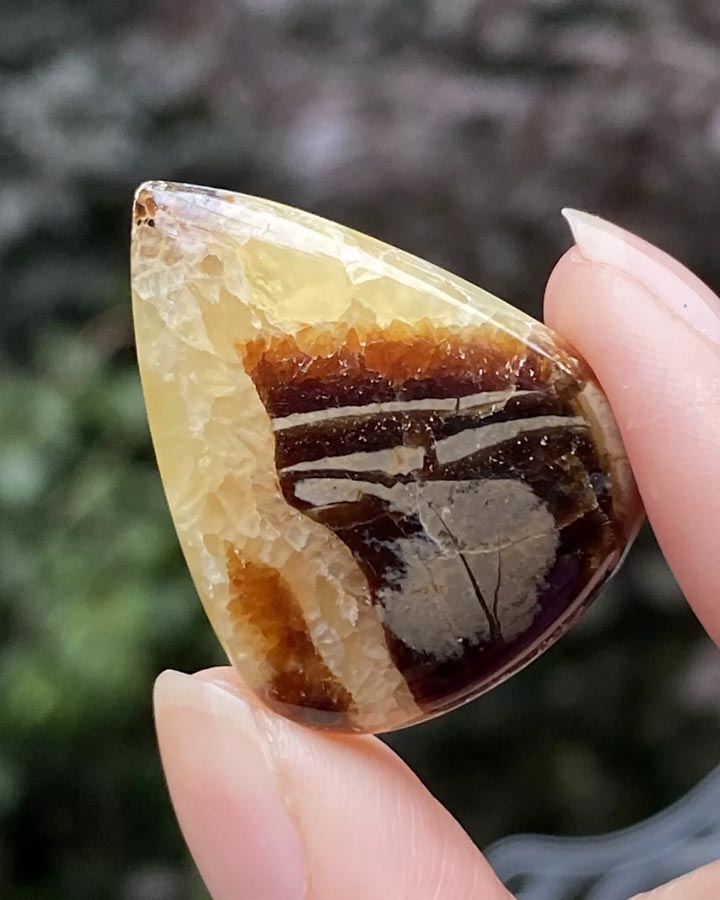 CHAKRA // BASE, CROWN
ZODIAC // TAURUS
ELEMENT // EARTH
SACRED NUMBER // 66
VIBRATION // EARTHY TO HIGH

GROUNDING * GENTLE SELF – EXPRESSION * GROWTH * INNER PEACE * HIGHER SELF * INNER VISION *INSIGHT * INSPIRATION * INTUITION * JOY * KNOWLEDGE * MEDITATION * NURTURING * PEACE OF MIND * PSYCHIC ABILITIES * PROSPERITY * SPIRITUAL AWAKENING * TRANSFORMATION * WISDOM
THE STONE OF HARMONY OF MIND AND EMOTIONS
SEPTARIAN is the name given to a concretion stone composed of a sedimentary rock and Calcite and is usually found as ovoid or spherical nodules.

SEPTARIAN'S frequency connects to the base and solar plexus chakras. The yellow calcite within the Septarian cleanses the Solar Plexus chakra so that one is able to be positive with one's thoughts and actions and to follow through with one's ideas.

SEPTARIAN harmonises the mind and emotions, it instils confidence and clarity. Releasing outdated mental patterns, it instils new behaviours and beliefs. This stone increases creativity, facilitating feeling more in control in your life. Connecting mental and emotional imbalance. It deepens meditation and spiritual exploration, opening a new pathway for kundalini energy to rise. Septarian facilitates memories and former lives. The confidence and balance given by this stone assists greatly public speaking.

SEPTARIAN has a juxtaposition of light and dark colouring, this crystal is representative of how it activates both the base chakra and crown chakra, one of the only crystals to do this. Septarian can be tumbled or shaped, or found as open eggs with a shell and a druzy light covering of dark crystals within, also known as nodules or geodes.

SEPTARIAN are found in Mexico and Madagascar.