The Finest Quality Crystals and Minerals - Pretty Little Healing Crystals - Over 7000 Exclusive Healing Crystals From Around The World Order Online Global Shipping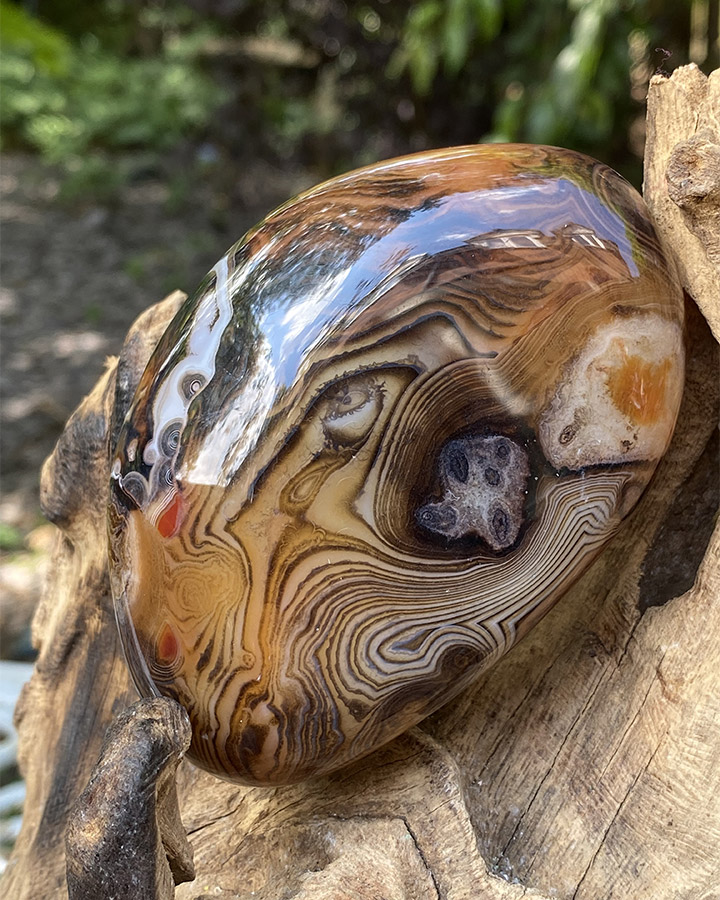 CHAKRA // BASE
BIRTHSTONE // AUGUST
ZODIAC // ARIES, LEO
SACRED NUMBER // 3
VIBRATION // EARTHY

LUCK * FRIENDSHIP * HAPPINESS * GOOD FORTUNE * ROMANCE * MARRIAGE * STAMINA * VIGUOR * ENERGY * CREATIVITY * COURAGE * STABILITY * PROTECTION * GROUNDING *INTEGRITY * IMPROVES PERCEPTION * ALLEVIATES DEPRESSION
THE STONE OF STRENGTH AND PROTECTION
SARDONYX has been a stone of strength and protection since ancient times. Sardonyx is associated with courage, happiness and clear communication.

SARDONYX brings lasting happiness and stability to marriage and partnerships. The spiritual value of red and white banded and reds bullseye sardonyx makes these stones particularly powerful.

SARDONYX protects and harmonises your outer environment. This grounding stone supplements willpower and strengthens character, promoting integrity and virtuous conduct.

SARDONYX increases stamina, imparting vigour and self-control. Sardonyx alleviates depression and overcomes hesitancy. It improves perception and assists processing information. On the spiritual level, Sardonyx intensifies the search for a meaningful existence. It attracts friends and good fortune and brings happiness and stability to marriages and partnerships.

SARDONYX is found in India, Germany, Czechoslovakia, Brazil, Uruguay and the USA.