The Finest Quality Crystals and Minerals - Pretty Little Healing Crystals - Over 7000 Exclusive Healing Crystals From Around The World Order Online Global Shipping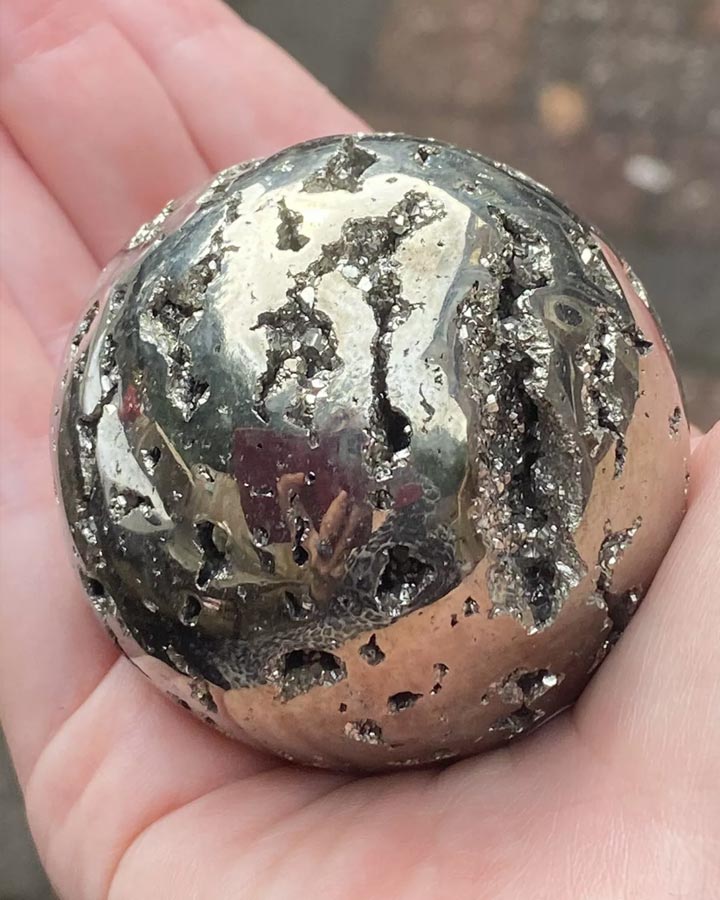 CHAKRA // BASE, SACRAL, SOLAR PLEXUS
ZODIAC // LEO
PLANET // SUN
ELEMENT // FIRE, EARTH
SACRED NUMBER // 3
VIBRATION // EARTHY

ABUNDANCE * INTELLIGENCE * MENTAL STABILITY * ATTRACTING WEALTH * LOGIC * CREATIVITY * PSYCHIC DEVELOPMENT * MEMORY * PRACTICALITY * OPTIMISM * CHANNELLING ABILITIES * LEARNING AND PERCEPTION * EMPOWERING * NEW OPPORTUNITIES
THE STONE OF WEALTH
PYRITE helps you attract wealth. It helps you radiate the golden energy of wealth. Pyrite helps you to manifest more money and fortune into your life. Its golden energy teaches you how to become a money magnet.

PYRITE empowers you to expect more from yourself and the world around you. Pyrite can shift your perspective. It shines light onto positive opportunities that you might not have noticed before. It helps you attract new opportunities and take advantage of them.

PYRITE dissolves self-limiting beliefs. Pyrite encourages you to be confident, focused and helps manifesting the wealth you desire. Use Pyrite as your crystal financial advisor. Money many not always arrive as a pay-check but as an opportunity or a gift or an opportunity.

PYRITE takes its name for the Greek for fire. In the Middle Ages alchemists believed gold was hidden in Pyrite. Pyrites nickname is fool's gold, during the California Gold Rush it ruined many a miner's fortune.

PYRITE is found in Brazil, Spain, Canada, USA, France, Greece, Italy, Japan and many other countries.