The Finest Quality Crystals and Minerals - Pretty Little Healing Crystals - Over 7000 Exclusive Healing Crystals From Around The World Order Online Global Shipping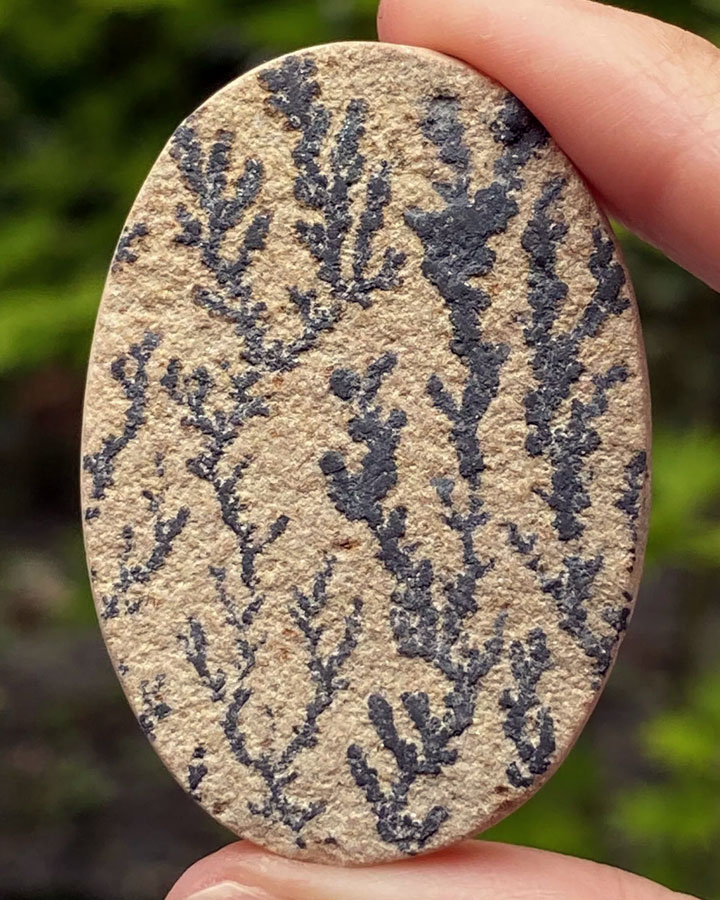 CHAKRA // BASE
ELEMENT // EARTH

CHARISMATIC * EARTH ENERGY * MOTHER GAIA * GROUNDING * NURTURING * ANCHORING * SPARKLING * UNIQUE * CREATIVITY * MOTIVATION
THE STONE OF MOTHER GAIA
PSILOMELANE DENDRITE is a charismatic sparkler that helps its carrier to interpret the life twists and turns, moreover helps to unearth the concealed motivations. Further, it is conceived to be a jewel boulder of harmony that infuses the creativity in the psychic visions of its carrier.

PSILOMELANE DENDRITE it is a supremely grounding stone, anchoring us to the Earth, calling up the knowledge of Mother Gaia.

PSILOMELANE DENDRITE is a unique and beautiful naturally patterned stone. It looks like someone has drawn a plant or flower picture on a piece of stone. Yet, it is a wonderful work of nature. Simply stunning how the world of stones can create such beauties.

PSILOMELANE DENDRITE is also known as German Psilomelane Dendrite and is found in Germany.