The Finest Quality Crystals and Minerals - Pretty Little Healing Crystals - Over 7000 Exclusive Healing Crystals From Around The World Order Online Global Shipping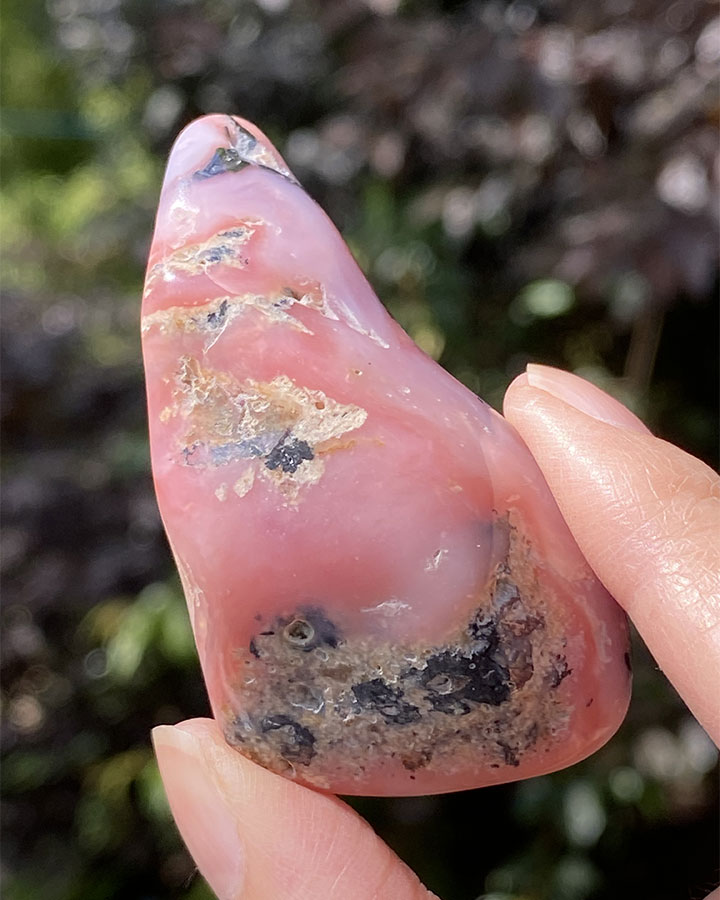 CHAKRA // HEART
PLANET // EARTH
PLANET // EARTH, WATER
SACRED NUMBER // 6
VIBRATION // MEDIUM

COMPASSION * LOVE * EMOTIONAL UNDERSTANDING * EMPATHY * INNER PEACE * PEACE OF MIND * SELF – HEALING * TRAUMA RELIEF * CALMING * PATIENCE * WISDOM * SPIRITUAL AWAKENING * SELFLESSNESS * SENSE OF PURPOSE
THE STONE OF EMPATHY
PINK OPAL opens our heart to feelings of compassion, love and empathy which helps us to find common ground with others we encounter. Pink Opal helps us develop empathy, use it when you feel you need to develop feelings towards others. Empathy is a two-way process, it requires you to understand another person and share with them. Pink Opal shifts the focus from yourself to others. It helps you to walk in someone else's shoes.

PINK OPAL opens your heart to empathy and in turn it helps you have empathy with yourself. Self-empathy is a powerful tool when developing a loving attitude towards yourself. If this is something you struggle with, this is the stone for you.

PINK OPAL crystal encourages important growth within your spirit. When you are ready to let love, compassion and understanding inspire you, pink opal is the crystal for you.

PINK OPAL takes its name from the Sanskrit for 'precious stone' Arabs believe opals fell from the sky, ancient Greeks thought they were the tears of Zeus. Pink opal has an opalescent shimmer.

PINK OPAL is found in Australia, Ethiopia, India, Mexico, New Zealand, Slovakia and the USA.