The Finest Quality Crystals and Minerals - Pretty Little Healing Crystals - Over 7000 Exclusive Healing Crystals From Around The World Order Online Global Shipping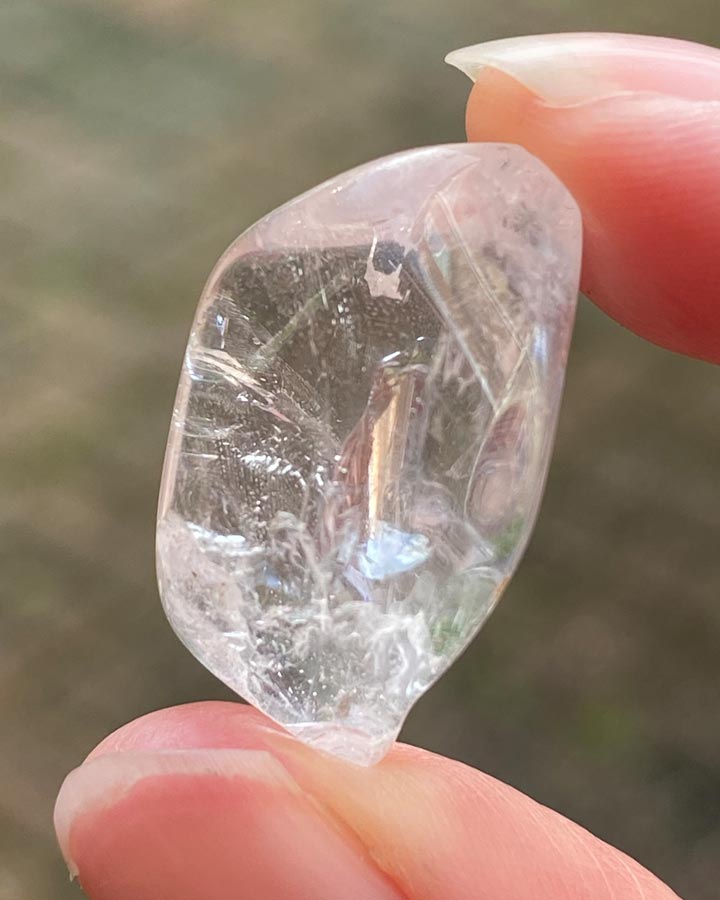 CHAKRA // HEART, THIRD EYE, CROWN
ZODIAC // LEO
PLANET // NEPTUNE
ELEMENT // WIND
SACRED NUMBER // 4
VIBRATION // HIGH

PURITY * ANGELIC CONNECTION * HIGHER CONSCIOUSNESS * SOOTHING * NURTURING * TRANSCENDENT * WARMTH * SAFETY * INNOCENCE * TRUST * HEALING * ANGELIC REALMS * STRESS RELIEVER
THE STONE OF ANGELIC SERENITY
PINK DANBURITE is a supremely spiritual stone that carries a very sweet and pure vibration that activates the intellect and higher consciousness that links to the Angelic realms. It is an excellent stone for those who need to release stress and worry.

PINK DANBURITE wraps you in a gentle embrace of comforting, nurturing love. It's a wonderful crystal for when days feel down and you just need a hug. Heart soothing Pink Danburite holds a tender mother energy to it along with the energy of simple child-like innocence and trust. Carrying Pink Danburite is like having the love and energy of a supporting, caring parent with you. Pink Danburite holds a safe space to heal the inner child within.

PINK DANBURITE is a lovely, supportive crystal for those who feel they have had enough love and support in childhood, it is also a soothing for anyone who has lost a parent.

PINK DANBURITE is a great sleep aid, place by the bed or under the pillow. It aids dream recall. Used in meditation it takes you to a higher state of consciousness and helps you access inner guidance. Because it has a high vibration that may aid contact with your angels and your spirit guides.

PINK DANBURITE facilitates emotional healing and fills the heart with Unconditional, Universal love. It dissolves inner turmoil and heartbreak and brings inner peace. It helps you live with love and acceptance. This crystal helps you connect with the angelic realm and beyond. It draws Enlightenment and spiritual light, instilling serenity and eternal wisdom.

DANBURITE comes in colours including colourless, pale pink or golden yellow, all of which are amazing vehicles for enlightenment and spiritual growth. One of my most beautiful, treasured crystals, the smallest piece gives the warmest, most nurturing Angelic feeling of serenity.

PINK DANBURITE is found in Japan. Madagascar, Mexico, Myanmar and the USA.