The Finest Quality Crystals and Minerals - Pretty Little Healing Crystals - Over 7000 Exclusive Healing Crystals From Around The World Order Online Global Shipping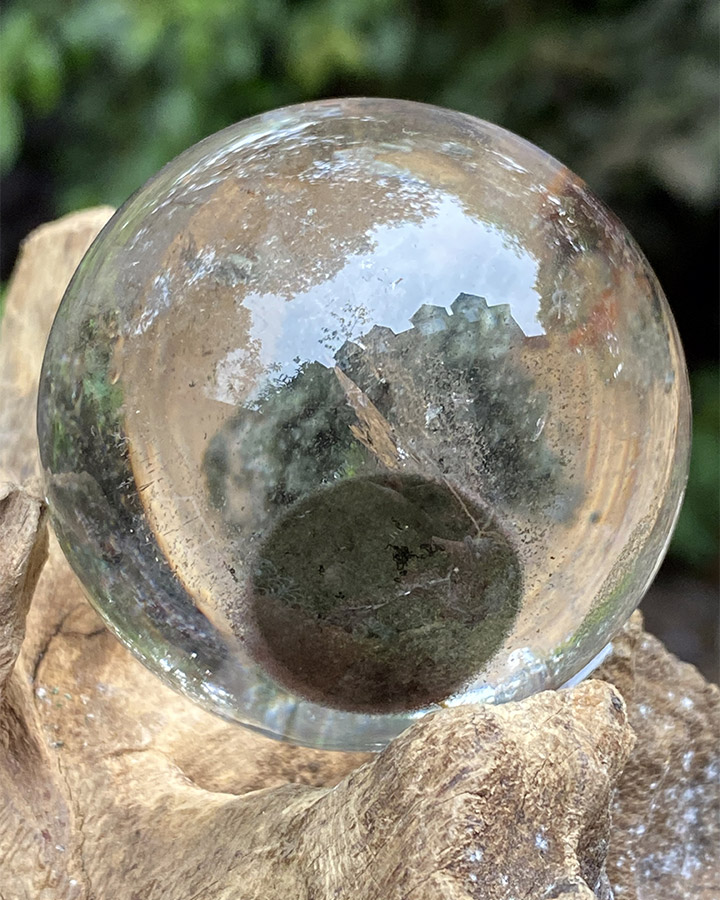 CHAKRA // HEART, THIRD EYE
ZODIAC // SAGITTARIUS, LEO, CAPRICORN
ELEMENT // STORM, EARTH
VIBRATION // HIGH

ENERGY CLEANSER * POWERFUL HEALER * BREAK THROUGH * BLOCKAGE REMOVER * MENTAL CLARITY * SPIRITUAL GROWTH * MOVING FORWARD * SUPPORTIVE * PROTECTIVE * GROUNDING
THE STONE OF REMOVING BARRIERS
PHANTOM QUARTZ is a mysterious form of Clear Quartz, it is a big energy cleanser and a powerful healer due to the rare and unique formations in its growth pattern.

PHANTOM QUARTZ teaches us that the first step in letting go of past traumas is leaving behind the ego and allowing the soul to learn and grow from the experience. It helps you make a breakthrough, it overcomes what is blocking your way forward. Whatever area of your life you are looking to improve, Phantom Quartz will help you get to the next level. Breakthroughs are often the result of rising up to meet a challenge, in Phantom Quartz you can see a crystal phenomenon frozen in time.

PHANTOM QUARTZ is a crystal of growth and moving forward. It focuses your mind on solutions that take you where you want to go. When you feel like you have hit a blockage, Phantom Quartz is your crystal.

PHANTOM QUARTZ sets you up emotionally and mentally for breakthroughs, it can provide the support system you need. Its calm energy quells fears, offering the perfect space to visualise your goals.

PHANTOM QUARTZ crystal when you meditate with it, ask it to hold your intention and get ready for a breakthrough. It helps put the past into context, accessing the Akashic record it releases repressed memories.

PHANTOM QUARTZ owes it appearance to a secondary crystal growing within it. It often grows within the larger crystal in a seemingly haunting visual way, leaving shadows. The phantoms are either other minerals growing within or different types of quartz within like Amethyst, Citrine or Smoky Quartz.

PHANTOM QUARTZ develops when a crystals growth is stunted due to an environmental cause and a layer of minerals build up. The crystal eventually beginnings to grow again, enveloping the mineral deposit.

PHANTOM QUARTZ is found all over the world.