The Finest Quality Crystals and Minerals - Pretty Little Healing Crystals - Over 7000 Exclusive Healing Crystals From Around The World Order Online Global Shipping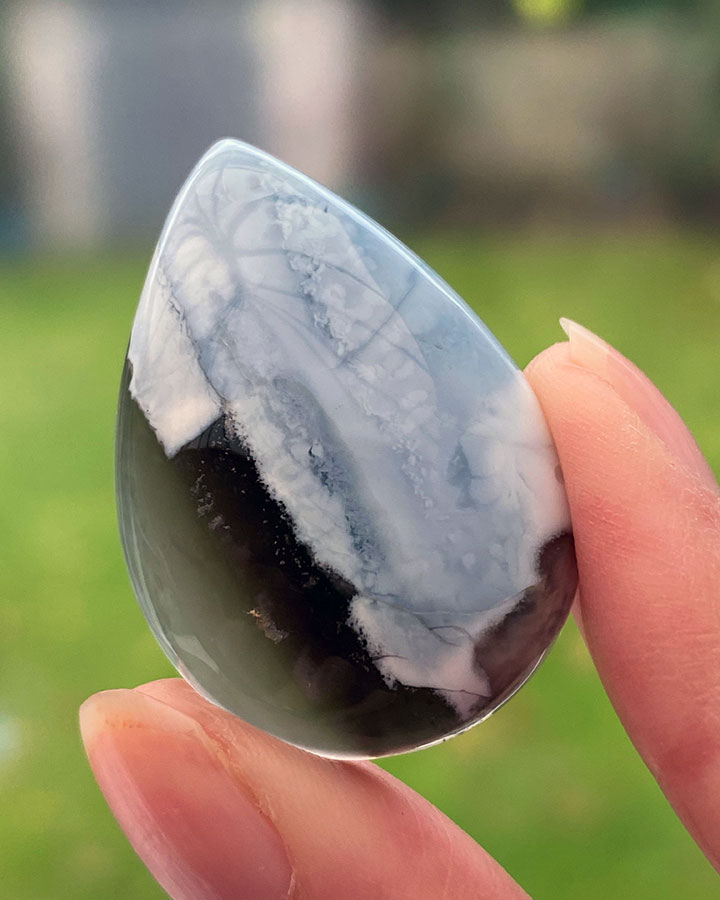 CHAKRA // THROAT, THIRD EYE
ELEMENT // WATER
ZODIAC // PISCES, LIBRA

CLARITY * CONFIDENCE * ANGELIC COMMUNICATION * ANGELIC REALMS * RECEIVER OF GUIDANCE * CONFIDENCE * COMMUNICATION AID * FOCUS
THE STONE OF CALM COMMUNICATION
OWYHEE BLUE OPAL helps to dispel feelings of, shyness, fear, confusion and powerlessness. It helps us to be more decisive, more articulate and brings to us a sense of authority enabling us to speak and act with confidence.

OWYHEE BLUE OPAL has a frequency that connects to the solar plexus, throat and third eye chakras. It stimulates the throat and third eye chakras allowing one to communicate with the Angelic realms and to be open to receive guidance from the higher dimensions.

OWYHEE BLUE OPAL is an ideal stone for those that need to communicate information and guidance received from a higher dimensional source and is helpful to communicate one's thoughts, ideas and feelings to others.

OWYHEE BLUE OPAL allows one to speak with clarity and confidence drawing on one's personal power to gently obtain one's goals in a calm, positive focussed manner.

OWYHEE BLUE OPAL is found in Oregon in the USA.