The Finest Quality Crystals and Minerals - Pretty Little Healing Crystals - Over 7000 Exclusive Healing Crystals From Around The World Order Online Global Shipping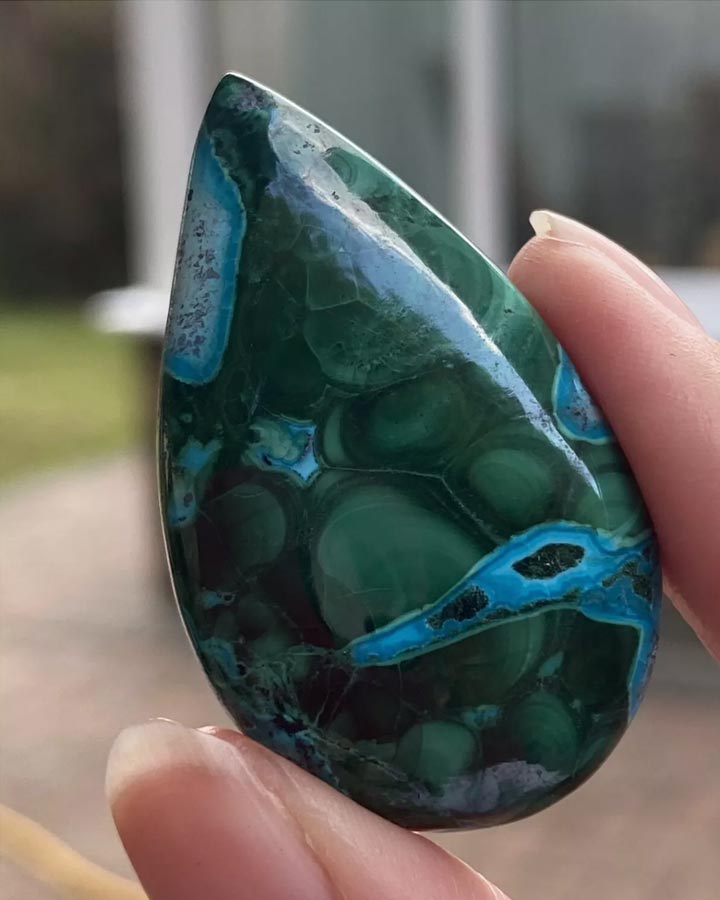 CHAKRA // HEART
ZODIAC // SCORPIO, CAPRICORN
VIBRATION // EARTHY, HIGH

WHOLENESS * BALANCING * COMPASSION * LOVE * TENDERNESS * PROTECTION * MANIFESTING * REGENERATING * GODDESS WISDOM * FEMININE POWER * RESTORES EQUILIBRIUM * HARMONISING
THE STONE OF WHOLENESS
MALACHOLLA has a high vibration that works more gently that Malachite as it incorporates the softness of Chrysocolla. Placed on any area of imbalance, it restores equilibrium, brings harmony to the mind, body and emotions.

MALACHOLLA surfaces that which has been subdued to be healed with compassionate acceptance. An excellent detoxifier on all levels, it regenerates and harmonises the chakra and the meridian systems of the physical and subtle bodies.

MALACHOLLA is stone helps you stand in your power. It is a combination of two stones of the Divine Feminine, double the power in one stone. It allows you to tap into the ageless wisdom of the Goddess.

MALACHOLLA is found in the Congo.