The Finest Quality Crystals and Minerals - Pretty Little Healing Crystals - Over 7000 Exclusive Healing Crystals From Around The World Order Online Global Shipping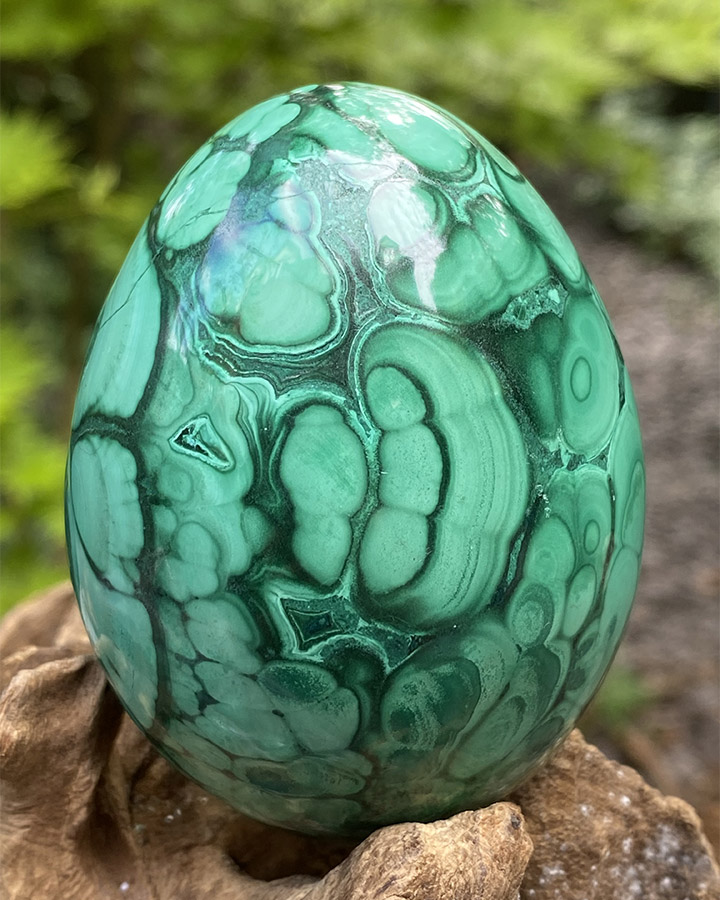 CHAKRA // SOLAR PLEXUS, HEART
ZODIAC // SCORPIO, CAPRICORN
PLANET // VENUS
ELEMENT // FIRE
SACRED NUMBER // 9
VIBRATION // EARTHY, HIGH

TRANSFORMATION * PROTECTION * SPIRITUAL GUIDANCE * BALANCE * CREATIVITY * INTUITION * CONFIDENCE * CLEARING * CLEANSING * LEADERSHIP * INSIGHT * PROSPERITY * SELF – HEALING * SELF – DISCIPLINE
THE STONE OF HEART TRANSFORMATION
MALACHITE helps you to transform your life. It helps you shake off habits that are keeping you from evolving into the best version of yourself. If you long for change, Malachite is the stone to turn to.

MALACHITE is an important protection stone. It absorbs negative energies. Malachite clears and activates the chakras and attunes to spiritual guidance. It opens the heart to Unconditional Love.

MALACHITE encourages change and risk taking, it breaks unwanted ties and outworn patterns and teaches you how to take responsibility for your own actions, thoughts and feelings.

MALACHITE is the most powerful transformational crystal for the heart. Malachite helps you pinpoint areas of your life that are ripe for transformation. It empowers you to make moves towards improving your way of living by leaving negative patterns behind.

MALACHITE is the stone for you if you feel stuck and don't know where to turn, don't feel you have direction, or feel trapped in a situation you can't get out of.

MALACHITE has beautiful, banded, patterned stripes and swirls of green transform the appearance of the crystal teaching us to evolve and transform like the patterns within its surface.

MALACHITE was a prominent stone in ancient times. For years it is been used for its green pigment. Ancient Romans believed it was linked to the Goddess Venus. Besides its aesthetic purposes its long been used as a healing stone.

MALACHITE is found in Australia, Congo, France, Morocco, Russia and the USA.