The Finest Quality Crystals and Minerals - Pretty Little Healing Crystals - Over 7000 Exclusive Healing Crystals From Around The World Order Online Global Shipping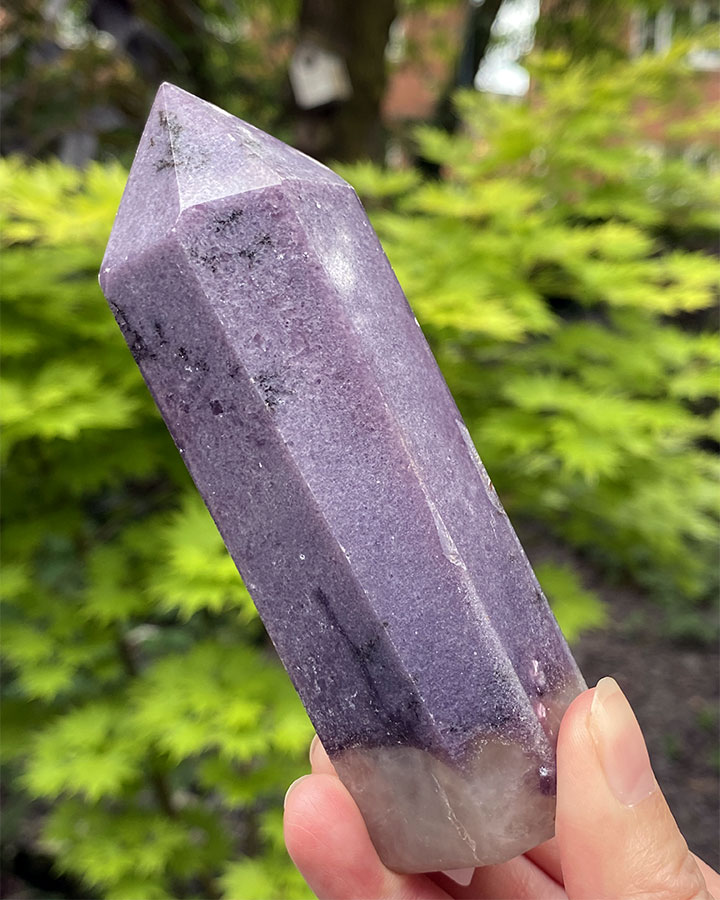 CHAKRA // BASE, SACRAL, SOLAR PLEXUS, HEART, THIRD EYE, CROWN
ZODIAC // LIBRA, PISCES
PLANET // JUPITER, NEPTUNE
ELEMENT // WATER, STORM
SACRED NUMBER // 8
VIBRATION // EARTHY, HIGH

TRANSITION * EMOTIONAL HEALING * ANTI ANXIETY * RELEASE * SOOTHING * NURTURING * SELF-LOVE * INTELLECT * REBALANCING * SERENITY * TRANQUILITY * DISSOLVES NEGATIVITY * STRESS REMOVER * COMFORTING * CALMING
THE STONE OF TRANSITION
LEPIDOLITE assists in the release and reorganisation of old behavioural and psychological patterns, gently inducing change. It brings deep emotional healing, soothing and reducing stress and depression.

LEPIDOLITE dissipates negativity and insists on being used for the highest good. It activates the throat, heart and third eye chakra, it stimulates the intellect.

LEPIDOLITE is the stone for when you are feeling anxious or nervous. The crystal contains lithium which is used in anti-anxiety medication and is known to rebalance emotions. Lepidolite's soothing lavender colouring brings calm in times of chaos. It encourages self-love and trust.

LEPIDOLITE'S gentle energy waves dispel feelings of chaos and confusion. Let Lepidolite in when you feel anxiety getting out of control. A stone of serenity, it dissolves negativity and eases the mind. It guides you away from stress and worry and towards tranquility. It reminds us of where we are now and not to spiral with worry about tomorrow. This crystal works as a trusted reminder to remain present and calm. It stops the spiral of obsessive thoughts.

LEPIDOLITE'S trusted energies can comfort and calm, keep it close to stop anxiety getting out of control. It strengthens the immune system, helps relieve allergies and relieves exhaustion.

Lepidolites mineral makeup makes it an efficient protector against EMFs as it generates negative ions. It accesses the Akashic record and tunes into past lives creating blockages in your life now.

Lepidolite contains many minerals within it. It has a beautiful lavender colouring that led it to be called Lilacite when it was first discovered.

LEPIDOLITE is found in Australia, Brazil, Canada, Czech Republic, Japan, Russia and the USA.