The Finest Quality Crystals and Minerals - Pretty Little Healing Crystals - Over 7000 Exclusive Healing Crystals From Around The World Order Online Global Shipping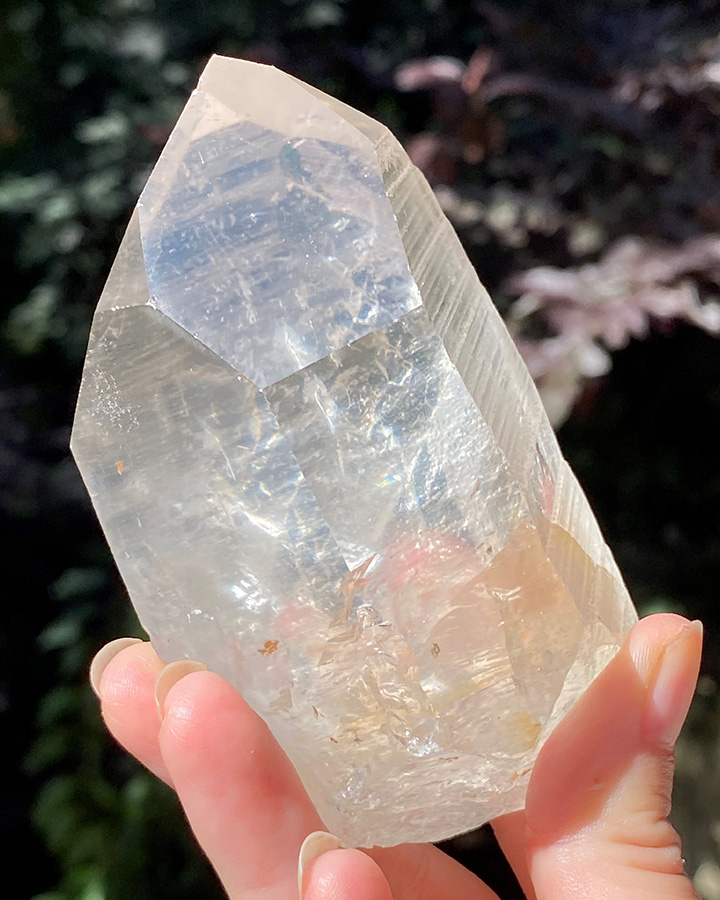 CHAKRA // THIRD EYE
ZODIAC // ALL
PLANET // EARTH
ELEMENT // EARTH, WIND

SOULFUL * SEARCHING * CONNECTION * SPIRITUAL INTELLIGENCE * HIGHER SELF * HIGHER KNOWLEDGE * MEDITATION * CONCENTRATION * CLARITY * SELF KNOWLEDGE * INNER PEACE * HISTORIC KNOWLEDGE * PAST LIVES * INTELLIGENCE * HIGH VIBRATION * EMOTIONAL HEALING
THE STONE OF ANCIENT KNOWLEDGE
Lemurian Seed Crystal, also known as LEMURIAN QUARTZ, is a form of Quartz that is found in a specific locality of Brazil. The Lemurian crystals are extremely delicate in their formation and its unique property helped shape its name. When a Lemurian crystal is growing within a cluster, it can be so fragile that it will naturally fall out onto the floor of the crystal cave. When ancient communities encountered these caves and discovered the crystals waiting for them on the ground, they felt as though they were seeds of knowledge planted for the taking.

LEMURIAN QUARTZ is similar to normal Quartz except that it contains much more historic energy. Embedded in Lemurian Quartz is usually a horizontal line of fragments which are commonly referred to as "memories". The information within each point contains powerful energies. This energy is capable of producing intelligent life to provide us with a much-needed soulful mission. These beings became very spiritual, and were more in touch with their higher selves. This connection led to their race being very intelligent, excelling in technology, ideology, and emotions. It is theorized that they were wiped out by a great flood that occurred around 12,000 years ago.

LEMURIAN QUARTZ crystal have a truly powerful energy. They have an excellent vibration for aiding spiritual development work. This is a type of crystal that is reputed to help you to retrieve information about the ancient civilization of Lemuria.

LEMURIAN QUARTZ crystals are important as it is believed that they left messages within the stones for us. These stones seem to have been programmed before they were placed into the ground. After using these stones many people experience emotional healing, from the deeply loving vibration of these crystals. They may strengthen your concentration and balance your emotions.

LEMURIAN QUARTZ have the capacity to allow you to make contact with the Divine if you follow the ladders on the sides of the stones ever upwards over successive meditations.

LEMURIAN QUARTZ are found in Brazil, Tibet, Russia and the USA.