The Finest Quality Crystals and Minerals - Pretty Little Healing Crystals - Over 7000 Exclusive Healing Crystals From Around The World Order Online Global Shipping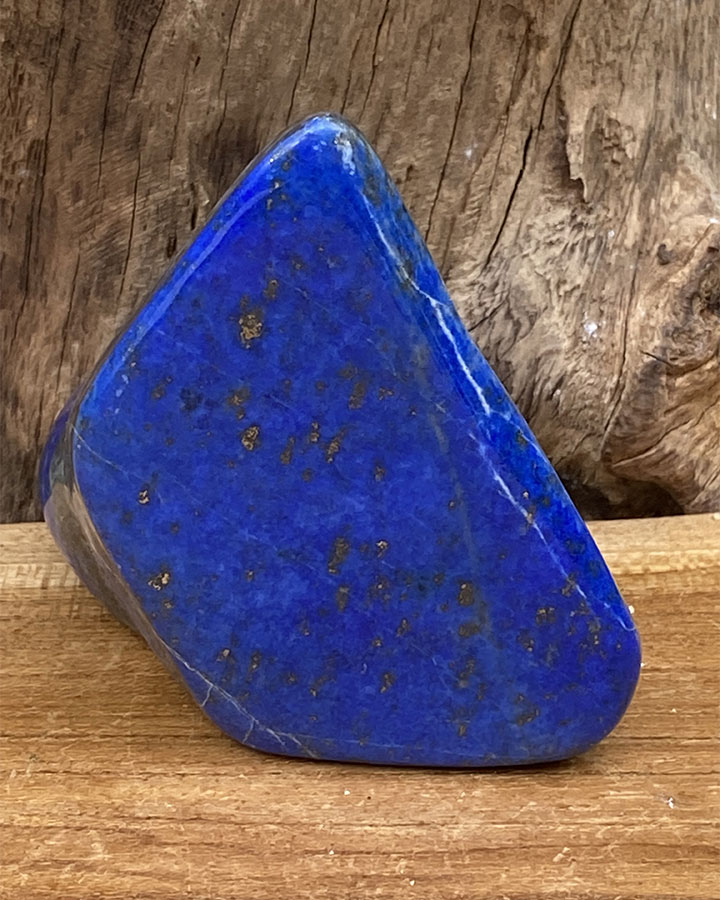 CHAKRA // THIRD EYE, THROAT
ZODIAC // SAGITTARIUS, AQUARIUS, PISCES
PLANET // MERCURY, JUPITER, SATURN, NEPTUNE
ELEMENT // WIND
SACRED NUMBER // 3
VIBRATION // EXTREMELY HIGH

WISDOM * INTUITION * TRUTH * OPENS THIRD EYE * ENHANCING * SUPPORTIVE * EMPOWERING * MOTIVATION * SELF-ASSURANCE * SELF-AWARENESS* ENCOURAGING * GOING FORWARD
THE STONE OF INNER WISDOM
LAPIS LAZULI is a stone of wisdom, intuition and truth. Lapis Lazuli is a powerful crystal for anyone seeking to deepen their connection to Self. Lapis Lazuli is known for opening the third eye, the centre of intuition and inner wisdom. By enhancing your ability to turn inward and uncover your truth, this crystal's healing properties can support anyone ready to step into their power and authentic self.

LAPIS LAZULI encourages you to take control of your life. It empowers you to follow your own lead and have courage in your own decisions. It helps you take charge and find your purpose. It instils a feeling of motivation and self-assurance. It removes the sense of discomfort at making decisions in our own life.

LAPIS LAZULI'S deep blue, calming and reassuring hues tap into its well of inner wisdom, an inner wisdom that makes you realise you have the answers within. We already know where we want to go in life, Lapis Lazuli's wisdom helps us discover that where that is and turn it into actuality.

LAPIS LAZULI is a stone of Truth, it makes sure the decisions you make keep you true to who you are. It enhances your self-awareness and to go forward with bold conviction.

LAPIS LAZULI translates to blue stone. This intensely blue crystal has a long-term history with royalty, legends and deities. Ancient Greek and Chinese cultures adored Lapis Lazuli carvings. The bluer the Lapis Lazuli the more valuable. It is often found with attractive pyrite markings within it.

LAPIS LAZULI is found in Afghanistan, Argentina, Chile, Italy, Russia and the USA.