The Finest Quality Crystals and Minerals - Pretty Little Healing Crystals - Over 7000 Exclusive Healing Crystals From Around The World Order Online Global Shipping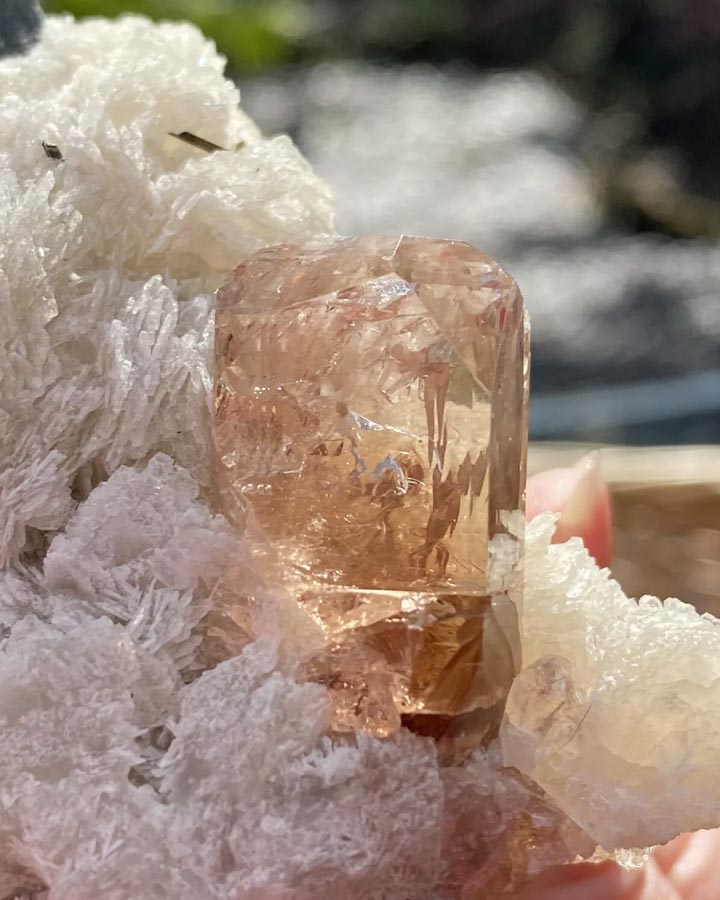 CHAKRA // SOLAR
ZODIAC // LEO, SAGITTARIUS, PISCES
PLANET // MARS
ELEMENT // FIRE
SACRED NUMBER // 9
VIBRATION // HIGH

GOOD FORTUNE * CHARISMA * ATTUNEMENT * JOY * GENEROSITY * FAITH * OPTIMISM * ABUNDANCE * PROSPERITY * VISUALISATION * CREATIVITY * CONFIDENCE * INNER WISDOM * SELF CONTROL * SELF REALISATION
THE STONE OF GOOD FORTUNE
IMPERIAL TOPAZ is a stone of good fortune, it is one of the most powerful manifestation stones on the planet. It is credited with bringing prosperity and Abundance to the owner. It is an important stone of visualisation, manifestation, creativity and generosity, all skills that will attract Abundance into your life.

IMPERIAL TOPAZ is a charismatic stone. It is excellent for attuning to the highest forces in the universe. The crystal brings joy, generosity, abundance and confidence. It promotes openness and honesty, self-realization, self-control and the development of inner wisdom.

IMPERIAL TOPAZ problem solves and stabilises emotions. This crystal is like a battery for your spirituality. Psychically it strengthens faith and optimism. It strengthens the solar plexus and overcomes nervous exhaustion.

IMPERIAL TOPAZ is found in Brazil.