The Finest Quality Crystals and Minerals - Pretty Little Healing Crystals - Over 7000 Exclusive Healing Crystals From Around The World Order Online Global Shipping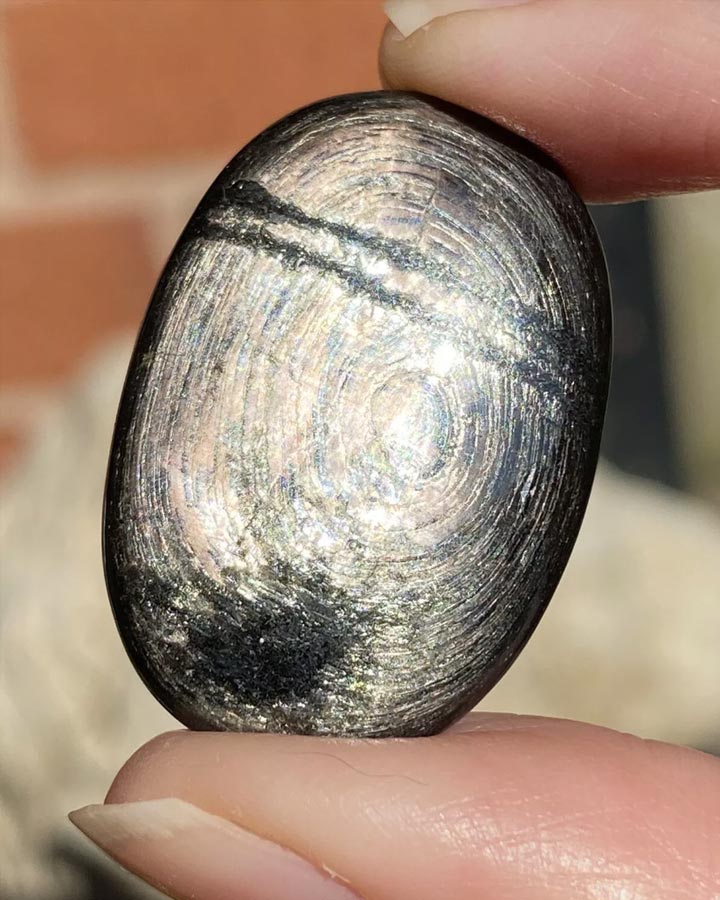 CHAKRA // ROOT
ZODIAC // ARIES
ELEMENT // EARTH, METAL
PLANET // MARS
VIBRATION // HIGH

RESTFUL * TRANQUILITY * ENERGISING * PROTECTION * STRESS RELIEVER * SLEEP AID * TRANSFORMING * SOOTHING * NURTURING * HARMONISING * ENERGY SOURCE * SERENITY * LIGHT BRINGER
THE STONE OF REST
HYPERSTHENE is a stone of Tranquility and rest due to its deep embedded energy source. Hypersthene is essential for recovering from illness or those who have been overburdened by life's stresses.

HYPERSTHENE is an ideal crystal for those of us who are 'too tired because we're wired' or those of us who experience fatigue due to excessive worry, it is an excellent stone to help our minds disconnect.

HYPERSTHENE is an excellent aura protector, it makes the aura invisible and gives you a sense of being hidden from the world and enables you deeply recharge.

HYPERSTHENE is a great meditation stone as it assists in relaxing and grounding and reconnecting with what you have lost or given up. Its energy helps you boost psychic abilities. Magical stones partly because their vibration can help you to find solutions to problems quite quickly. Useful when considering what you desire in life and to manifest your intentions. Excellent healing stones.

HYPERSTHENE is found in the USA and Canada.