The Finest Quality Crystals and Minerals - Pretty Little Healing Crystals - Over 7000 Exclusive Healing Crystals From Around The World Order Online Global Shipping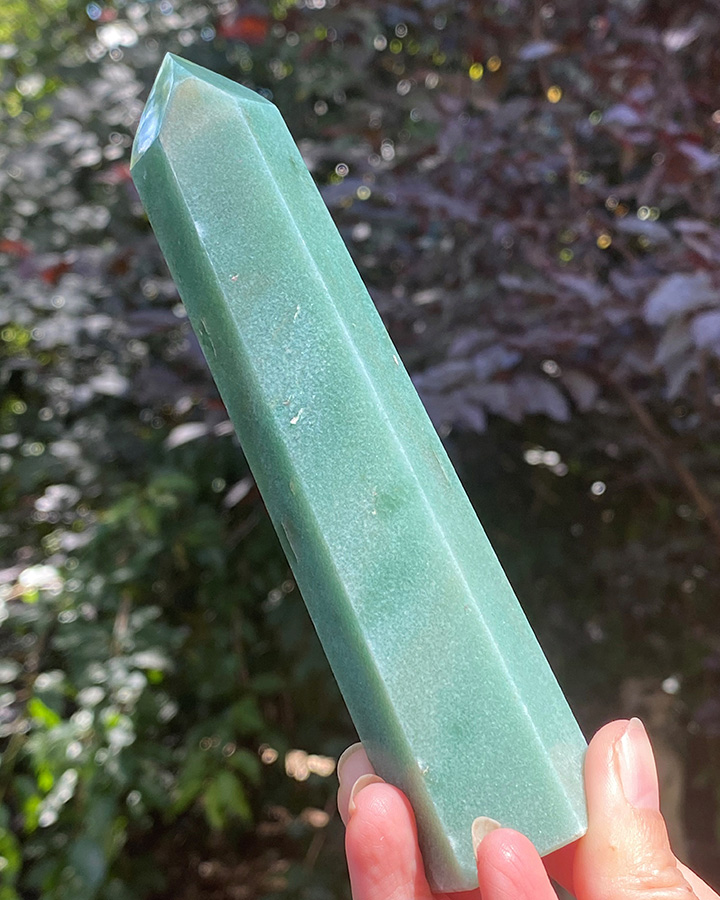 CHAKRA // HEART
ELEMENT // EARTH
ZODIAC // VIRGO, TAURUS
PLANET // EARTH
SACRED NUMBER // 6

STABILISING * POSITIVITY * BALANCE * NURTURING * LOVE * REENERGISING * REJUVENATING * TRANSFORMATION * EMPATHY * COMPASSION * PEACE * GRACE
THE STONE OF GRACE
GREEN QUARTZ is the name given to a variety of Quartz that contains inclusions of both chromium or chlorite interspersed within the Quartz's crystalline matrix to give a solid green appearance.

GREEN QUARTZ connects to the heart chakra. It opens and stabilizes this chakra so that one is able to resonate with the positive vibrational energies of love.

GREEN QUARTZ helps one to be emotional balanced and stable and to acknowledge and release negative emotional energies held within one's cellular memory.

GREEN QUARTZ has a transformational energy, aiding one in the transformation of negative energies into positive energies, thus aiding with the "healing" of energies on all levels.

GREEN QUARTZ is associated with the heart chakra and is thought to awaken love, empathy, compassion and increase connections with others. This stone helps people look on the bright side of things, turning negative energy into positive energy.

GREEN QUARTZ can help bring peace and understanding in relationships and allows the wearer to approach stressful situations with patience and grace. Green quartz stimulates creativity and is believed to reduce anxiety, encourage financial success and support healthy recovery after illness or surgery.

GREEN QUARTZ is found in Brazil, Poland and Canada.