The Finest Quality Crystals and Minerals - Pretty Little Healing Crystals - Over 7000 Exclusive Healing Crystals From Around The World Order Online Global Shipping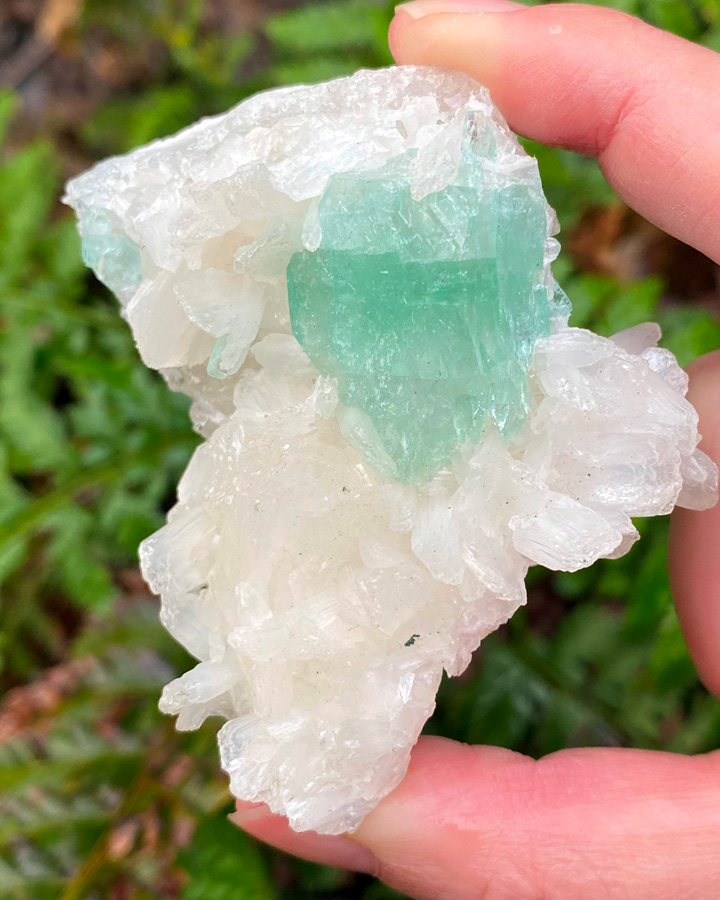 CHAKRA // THIRD EYE, CROWN, HIGHER CROWN, SOMA
ZODIAC // GEMINI, LIBRA
ELEMENT // EARTH, WIND
VIBRATION // HIGH
SACRED NUMBER // 4

ANGELIC COMMUNICATION * PURIFIER * HIGH VIBRATION ENERGY * SPIRITUALLY UPLIFTING * VIBRANCY * SPIRITUAL ADVISOR * STRESS RELIEVER * HIGHER GUIDANCE * POSITIVITY * THIRD EYE OPENER * SPIRITUALLY AWAKENING
THE STONE OF SPIRITUAL AWAKENING
GREEN APOPHYLLITE is a hydrated potassium calcium silicate and is a rarer form of Apophyllite in shades of green. It forms within clusters along with clear Apophyllite  and is often found in combination with other Zeolitic minerals such as Stilbite and Heulandite.

The frequency of GREEN APOPHYLLITE connects to the heart, third eye and crown chakras. This form of Apophyllite aids with emotional healing and physical healing by bringing life force energy to one's energy fields.

GREEN APOPHYLLITE helps one connect to nature's spirits and devas and with animal communication. It also helps one to connect to the energy of growth and thus the plant kingdom. This green toned Apophyllite allows one to be open to the vibrations of nature and connect to the energy fields of Mother Earth. It can bring joy to one's being.

Apophyllite is a very high vibrational stone that helps one attune their energies to those of higher dimensions and realms. This stone is here to connect one with their guardian angels and spirits who are guiding them on this journey of life. Our third eye and crown chakras become unlocked, with a powerful connection formed between the two. This channel will help one understand the images and energies they see and feel when meditating with this stone. Apophyllite is a perfect tool for anyone looking to expand their consciousness and connect to a foreign realm not like our own. All practitioners of astral projection and lucid dreaming need a piece of Apophyllite at their bedside. This stone will fill one's entire room with high vibrational energy that will allow one to easily transcend into the abyss.

If you're lucky enough to get your hands on a piece of GREEN APOPHYLLITE, try meditating with it outside. This variety has a special connection with Mother Nature, and will help attune you to her powerful energies. We suggest using it at dusk or dawn, the 2 highest vibrational periods on Earth each day.