The Finest Quality Crystals and Minerals - Pretty Little Healing Crystals - Over 7000 Exclusive Healing Crystals From Around The World Order Online Global Shipping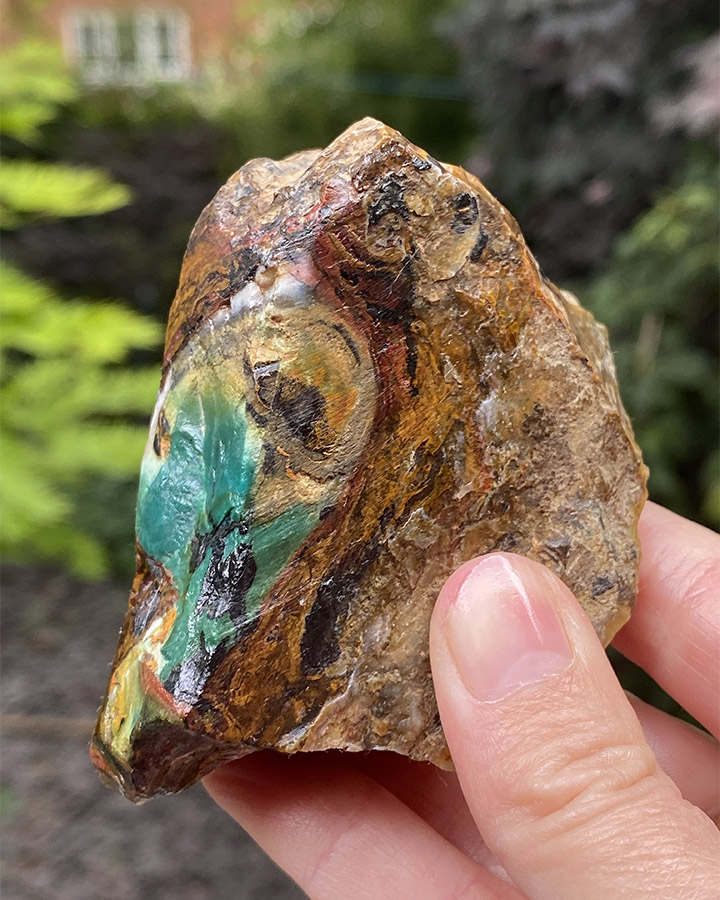 CHAKRA // BASE
ZODIAC // ALL
PLANET // EARTH, SUN
ELEMENT // EARTH
SACRED NUMBER // 77
VIBRATION // HIGH

GOOD FORTUNE * STABILITY * SECURITY * STRENGTH * LONGEVITY * GROUNDING * CALMNESS * WISDOM * TRANSFORMATION * PATIENCE * EVOLUTION * TRUST * SUSTENANCE * EMOTIONAL SUPPORT
ANCIENT RECORD KEEPER
FOSSILIZED/PETRIFIED WOOD comes from the Greek word petro, meaning rock which literally means 'wood turned to stone' the wood appears as if it remains but it is only the outer physical form of the wood.

FOSSILIZED/PETRIFIED WOOD allows us to tap into our patience, it represents our spiritual growth at a steady and consistent pace. It allows one to become more trusting in the process of life and journey of evolution. When we are feeling that 'bad' things keep occurring, petrified wood will allow us to have trust in our abilities to overcome obstacles thrown in our path. Obstacles that are tackled remind us that they eventually contribute to our highest good.

FOSSILIZED/PETRIFIED WOOD allows us to trust the timing of the Divine. Carrying or meditating with it helps connect us with that feeling and helps us recognise the signs along the way. It helps us let go of what no longer serves us.

FOSSILIZED/PETRIFIED WOOD is one of my favourite grounding stones, it helps keeps me firmly grounded whilst meditating. It is a very emotionally supportive stone. It is like a cup of hot chocolate in a stone, hot chocolate with marshmallows and cream.

FOSSILIZED /PETRIFIED WOOD helps when things are becoming too much to bear, petrified wood provides the emotional support and sustenance we need. Useful for those suffering from ME/CFS, it soothes the nervous system. It provides support during the ageing process. Excellent for all earth healing work

FOSSILIZED/PETRIFIED WOOD is found Worldwide.