The Finest Quality Crystals and Minerals - Pretty Little Healing Crystals - Over 7000 Exclusive Healing Crystals From Around The World Order Online Global Shipping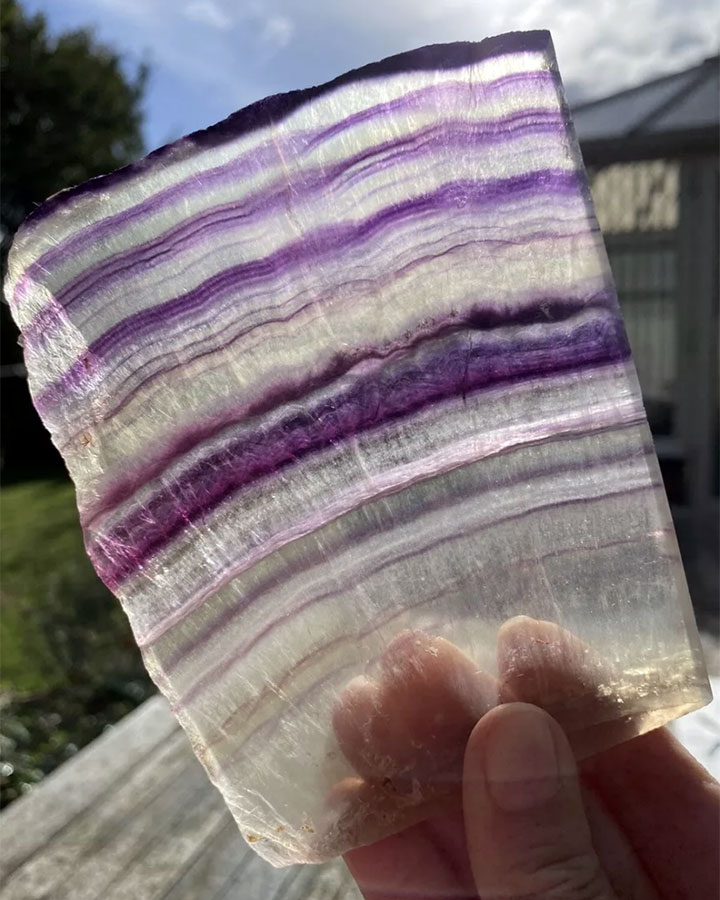 CHAKRA // HEART, THROAT, THIRD EYE
ZODIAC // CAPRICORN, PISCES
ELEMENT // AIR, WATER
SACRED NUMBER // 7
VIBRATION // MEDIUM TO HIGH

TRUTH * CONSCIOUSNESS * AURA CLEANSING * INTELLECT * CLARITY * PROTECTION * HOPE * DREAM BUILDER * IMAGINATION FLOW * HARMONY * WISHING STONE * HARNESSING * MENTAL ACUITY * ENERGISING
THE STONE OF WISH FULFILMENT
FLUORITE helps us gets in touch with our sense of hopefulness. Fluorite's rainbow colourfulness and energy vibration encourages to dream big and get in touch with the energy of the Universe. It helps you get your imagination flowing and can put you in connection with the highest potential and what you wish for in life. Holding a piece of Fluorite can be akin to holding all your dreams. The crystal brings clarity to your mind, helping the imagination process.

FLUORITE'S colours and banding emit a dreamy energy that fill your spirit with peace, stability and positivity which help with harnessing your dreams and moving forward. No dream is too big for Fluorite. Its ability to sharpen the mind and induce clarity puts every dream in order and into perspective and makes our wishes achievable.

FLUORITE with its rainbow appearance, whether your crystal contains one colour or all the various colours of Fluorite, send all your wishes out into the world where they gain energy and harness the power of Fluorite and Universal energy.

FLUORITE in ancient times because of its rainbow colours, Fluorite was thought to house rainbows. It has been carved into objects since ancient times. Fluorite is a fluorescing stone which mean it glows in the dark when been exposed to a UV Light.

FLUORITE is found worldwide.