The Finest Quality Crystals and Minerals - Pretty Little Healing Crystals - Over 7000 Exclusive Healing Crystals From Around The World Order Online Global Shipping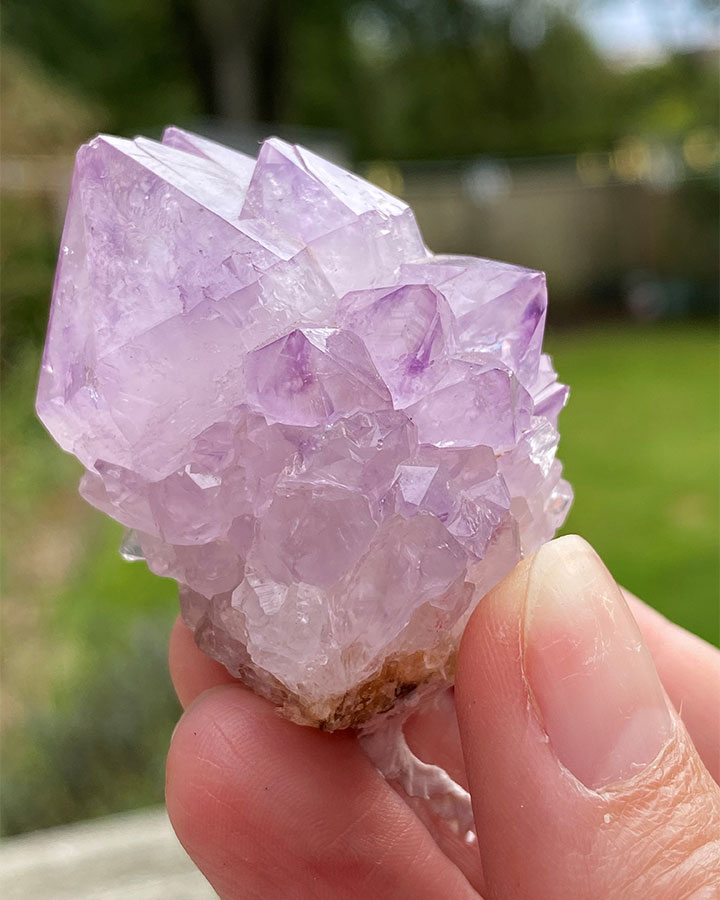 CHAKRA // ALL
ZODIAC // AQUARIUS, PISCES, VIRGO, LIBRA, CAPRICORN
PLANET // ALL
ELEMENT // EARTH, STORM
VIBRATION // EXTREMELY HIGH

PSYCHIC ABILITIES *SPIRITUAL GROWTH * HAPPINESS * JOY * UPLIFTING * VIBRATION * LIGHT * ENERGISING * PEACE * HARMONISING * SELF FORGIVENESS * ACTIVATING * POSITIVE ENERGIES * TRANSFORMING * STABILIZING * CLARITY * CHILD SPIRIT * DREAMS * COMMUNICATION WITH HIGHER REALMS
THE STONE OF SPIRITUAL GROWTH
FAIRY QUARTZ is also known as baby spirit quartz, fairy finger quartz and white fairy quartz. Its distinguished by its points that are encrusted with small crystals all over the surface.

FAIRY QUARTZ is the crystal if you want to inject more feelings of happiness and joy in your life, Fairy Quartz should be included in your crystal collection. It has light and joyful vibrations that will keep you feeling optimistic and hopeful no matter what challenges you are going through in different aspects of your life.

FAIRY QUARTZ has the ability to recharge and cleanse your personal Auric field. All the negative energies are washed away, making room for more positive energies. This crystal is also used to remove energy disturbances, replacing them with more peaceful and stable energies that keep disharmony away.

FAIRY QUARTZ is an uplifting stone radiates high-vibration energy in all directions whilst tightly focusing multi-dimensional healing. It can help with out of body journeying, activating the light-body and with metaphysical work. It promotes self-forgiveness and balances yin and yang, male and female. It helps transition between brainwaves states, stimulating higher awareness.

FAIRY QUARTZ can be Clear, Amethyst, Citrine or Ametrine.

FAIRY QUARTZ is found in South Africa.