The Finest Quality Crystals and Minerals - Pretty Little Healing Crystals - Over 7000 Exclusive Healing Crystals From Around The World Order Online Global Shipping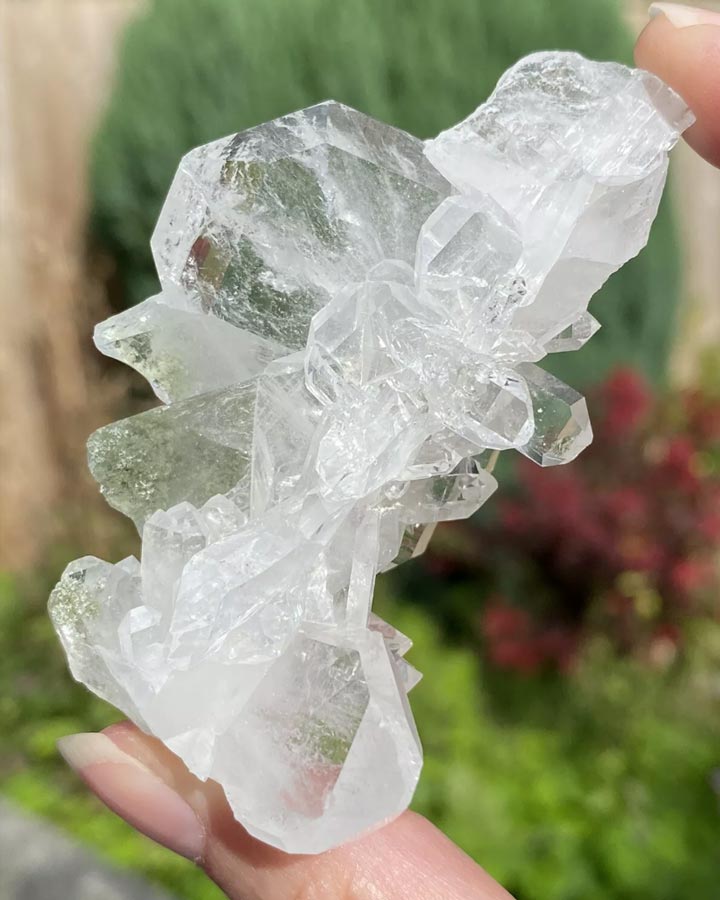 CHAKRA // ALL
ZODIAC // ALL
PLANET // ALL
ELEMENT // ALL
VIBRATION // MEDIUM

PSYCHIC ABILITY * MEDITATION * CLEARING * ENHANCING * CONNECTION WITH HIGHER REALMS * DISPELS NEGATIVE ENERGY * INTENTION ENHANCEMENT * TRANSFORMATION * PROTECTION * SELF HEALING
THE STONE OF CONNECTION WITH THE HIGHER REALMS
FADEN QUARTZ has an unusual look and feel to it, a thread (Faden is the German world for thread) is visible along the crystal, the 'points' are often tabular(flat) and point in all directions. The smallest pieces can be as attractive in their simplicity as the larger, more complex structures. These form my favourite clusters, they can be so delicate and pretty and large, complex and fascinating.

FADEN QUARTZ is often used to form a connection between two people, such as healer and client but they can be used in any relationship, it is also helpful in bringing groups or families back together. It also strengths the silver cord of astral travel and protects us whilst we are journeying.

FADEN QUARTZ unifies the Self, encouraging fragmented soul parts to reintegrate. It provides an overall view of soul lessons and root causes of disease.

FADEN QUARTZ heals broken trust and facilitates emotional autonomy and intimacy, encouraging you to love yourself. This crystal grids areas of unstable earth or physical energy to restore equilibrium.

FADEN QUARTZ is found in Afghanistan.