The Finest Quality Crystals and Minerals - Pretty Little Healing Crystals - Over 7000 Exclusive Healing Crystals From Around The World Order Online Global Shipping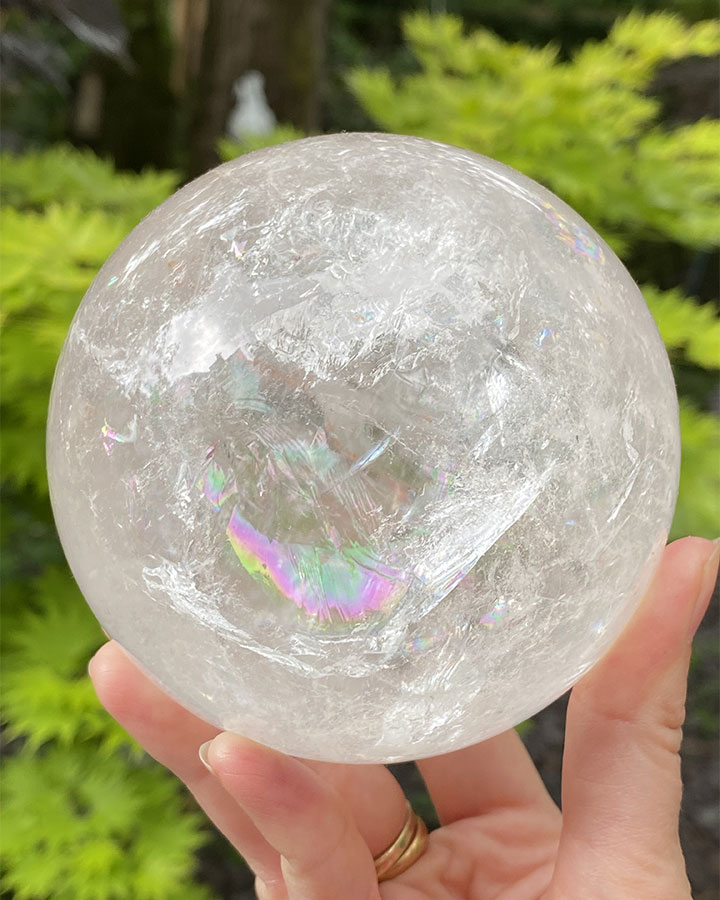 CHAKRA // ALL
BIRTHSTONE // APRIL
ZODIAC // ALL
PLANET // SUN
ELEMENT // EARTH, FIRE, AIR, WATER
SACRED NUMBER // 4
VIBRATION // EARTHY TO VERY HIGH

HARMONY * ENERGY * HEALING * TRANSFORMATION * PSYCHIC ABILITIES * CLARITY * CALMNESS * VERSATILITY * REVITALISING * BALANCING * POWERFUL *AMPLIFYING * REFLECTION * ABSORBS NEGATIVITY * REGULATES ENERGY
THE STONE OF POWER
CLEAR QUARTZ is the most popular and versatile of all the healing crystals. It is the most powerful healing stone thought to be able to work on any condition. It is known as a Stone of Power and amplifies any power of intention. It protects against negativity and connects you to your higher self.

CLEAR QUARTZ has a simple atomic makeup that creates a stable and reliable vibrational core. Clear Quartz purifies and amplifies energies. Clear Quartz gives clarity, in a world where there is much noise, carrying a piece of quartz has the ability to cut through the noise and make it clear what you want.

CLEAR QUARTZ illuminates the path to soul level clarity. First, you must be clear on what a path you need to take. Clear Quartz brings your authentic desires to light. It enables you to raise above erratic thoughts and confusion and connects you to your truly highest self and purpose. From this state you can work with clear quartz to bring what you want to bring into your life.

CLEAR QUARTZ is for all the times in life you feel lost, insecure or foggy, Clear Quartz is the crystal to reach for to get the clarity you need. It is a beautiful crystal to meditate with.

CLEAR QUARTZ is another crystal that I'm drawn to in all its forms. Not just the way that man has shaped it but in its natural rough forms, Elestial, Phantoms, Geodes, Sceptres. So many ways to collect Clear Quartz, all powerful in their different ways, all have their beauty, separate vibration and healing qualities.

CLEAR QUARTZ balls have been said to give the clairvoyants the ability to see the future. South American cultures believed clear quartz skulls held the spirit of their ancestors. Ancient Eygptians believed it would channel knowledge from the sky, sun and stars.