The Finest Quality Crystals and Minerals - Pretty Little Healing Crystals - Over 7000 Exclusive Healing Crystals From Around The World Order Online Global Shipping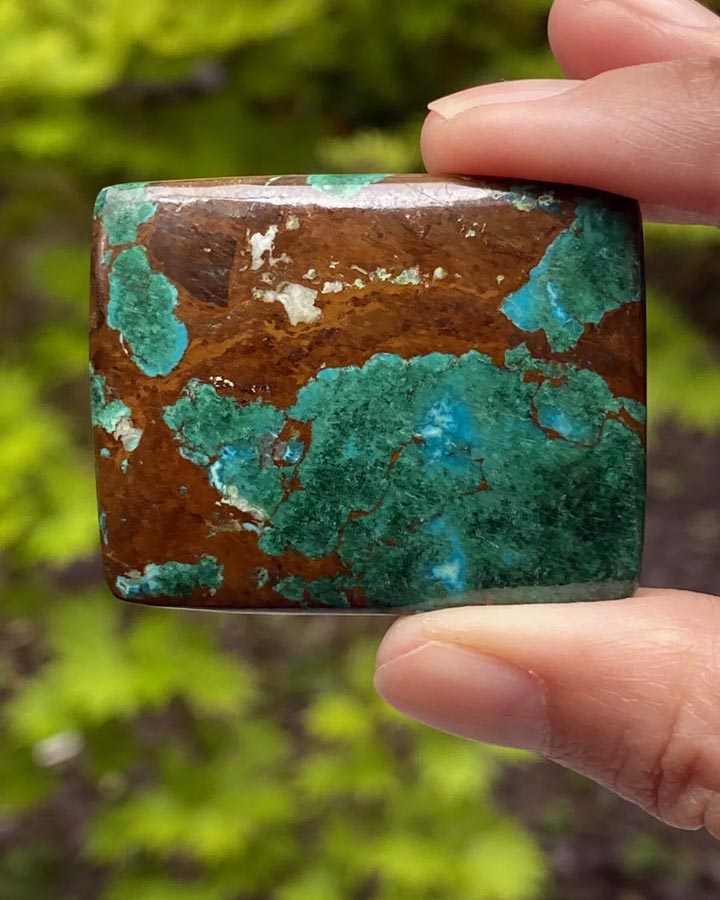 CHAKRA // THROAT, HEART
ZODIAC // TAURUS, GEMINI, VIRGO
ELEMENT // WATER
SACRED NUMBER // 5
VIBRATION // EARTHY

TRANQUILITY * SERENITY * PEACE * SUBCONSCIOUS WISDOM * INTUITION * PATIENCE * NURTURING * ACCEPTANCE * TOLERANCE * UNCONDITIONAL LOVE * CALMNESS * MEDITATION * HONESTY * HOPE * INTIMACY * GENTLENESS * SENSITIVITY
THE GODDESS STONE
CHRYSOCOLLA is a stone of Empowerment of the feminine energies, it teaches the genuine power is best expressed through gentleness. It is the stone of the Goddess and those who resonate with it will likely feel her ancient and enduring energies rising within themselves.

CHRYSOCOLLA is a stone of Communication, its very essence is devoted to expression, empowerment and teaching. The serenity of its turquoise-blue colour discharges negative energies, calms and allows truth and inner wisdom to surface and be heard. It encourages compassion and strengthens character.

CHRYSOCOLLA can gives you a fresh start. It carries the excitement of a new beginning, every day can be the first day of the life you want to live. Chrysocolla motivates and stimulates new ideas and fresh beginnings. Instead of settling for the way things are, Chrysocolla gives you a fresh outlook on how things can be.

CHRYSOCOLLA emits a soft, constant energy that nurtures your development. This is a crystal of confident and affirming energy that carries you forward. It draws out negative energy from the mind, body and spirit getting rid of the old and allowing the new to flow in. If you have been avoiding change Chrysocolla is the crystal for you. It gives courage to face a fresh start and helps identify the areas of your life that need a change and will support you on your journey.

CHRYSOCOLLA legend says that those who carry Chrysocolla would experience creativity and femininity, it is believed Cleopatra carried this stone with her at all times. It was also believed that it calmed volatile tempers. This stone full of copper ore was called after glue and gold and often used to make solder gold.

CHRYSOCOLLA is found in Australia, UK, Israel, Mexico, the USA and other countries.