The Finest Quality Crystals and Minerals - Pretty Little Healing Crystals - Over 7000 Exclusive Healing Crystals From Around The World Order Online Global Shipping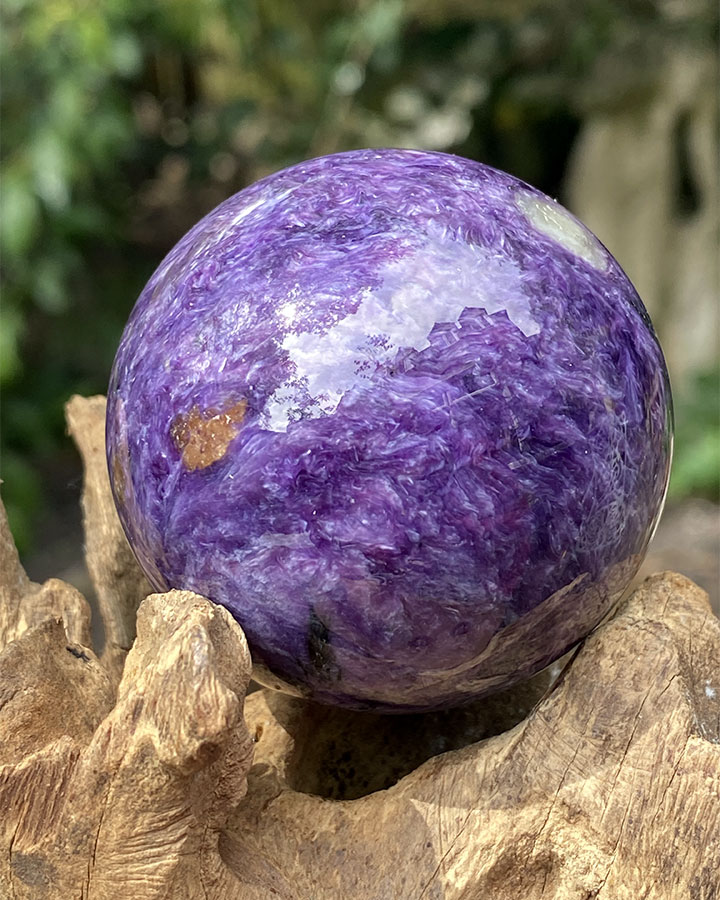 CHAKRA // HEART, THIRD EYE, CROWN
ZODIAC // SCORPIO, SAGITARRIUS
ELEMENT // WIND
SACRED NUMBER // 7
VIBRATION // HIGH

TRANSFORMATION * UNCONDITIONAL LOVE * INNER VISION * CLEANSING * SELF ESTEEM * AWAKENS ANALYTICAL ABILITIES * GROUNDING * STRESS REDUCER * ALLEVIATES WORRY * SLEEP AID * SOOTHES DREAM STATE * VIOLET RAY
THE STONE OF TRANSFORMATION
CHAROITE is a stone of transformation. It cleanses the aura and chakras by transmuting negative energy into healing. It opens our hearts and stimulates Unconditional Love.

CHAROITE re-energises, reduces stress and worry. It stimulates and regulates our blood pressure. It improves sleep, overcomes insomnia and allays nightmares and bestows deep, refreshing sleep with insightful dreams.

CHAROITE is a powerful crystal for all of us, but it is especially important foe healers, as it inspires you to be of service to others and to the Spirit. This stone of the Violet Ray that may help you to adjust to the energy of higher vibration crystals. It resonates within the higher chakras, creating a connection to the Divine.

CHAROITE converts the dis-ease into physical and emotional wellbeing and replenishes energy when exhausted. It can help with manic depression as it calms stress and worry bringing about a relaxed attitude. Charoite overcomes resistance and puts things into perspective. Bestowing drive, vigour and spontaneity. It helps with acceptance of others and is helpful with feelings of alienation. Stimulating self-analysis and releases deep fears and dissipate compulsive, obsessive behaviour.

CHAROITE is found only in Russia.