The Finest Quality Crystals and Minerals - Pretty Little Healing Crystals - Over 7000 Exclusive Healing Crystals From Around The World Order Online Global Shipping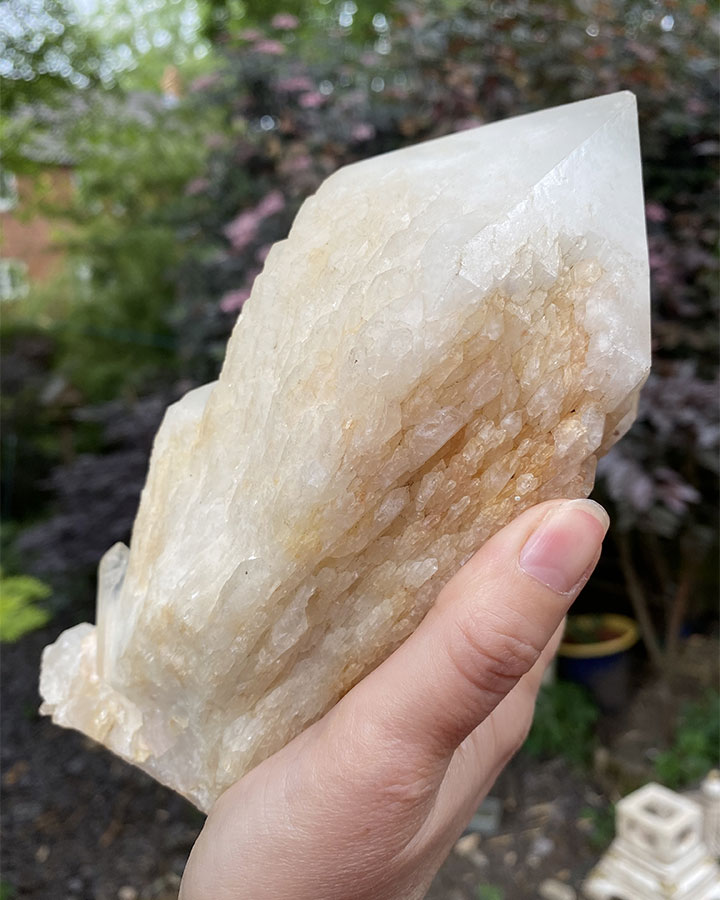 CHAKRA // ALL
PLANET // SUN
SACRED NUMBER // 4
VIBRATION // HIGH

TRANQUILITY * UNITY * ABUNDANCE * LOVE * FAMILY * TRUST * POWER * INNOCENCE * LIFE PATH * ANCESTRAL HEALING * RESTORES BALANCE * SERENITY * PEACE
THE STONE OF UNITY
CANDLE QUARTZ is a fascinating variety of Quartz that has very tranquil energy. Candle Quartz looks like a melting candle and is made up of a central point with many smaller downward facing points along the length.

CANDLE QUARTZ brings the whole family or group together as one and draws your Guardian Angel closer. Highlighting your Soul's purpose, it focuses a life path towards service. A large Candle Quartz crystal attracts Abundance, radiating love.

CANDLE QUARTZ puts ancient knowledge into practice and draws power allies closer. Restoring trust and innocence, it heals the damaged inner child. Candle quartz heals the ancestral line. It dissipates feelings of oppression and despair.

CANDLE QUARTZ develops emotional independence, showing us when to rely on another person and when to stand alone.

CANDLE QUARTZ is found in Madagascar and Brazil.