The Finest Quality Crystals and Minerals - Pretty Little Healing Crystals - Over 7000 Exclusive Healing Crystals From Around The World Order Online Global Shipping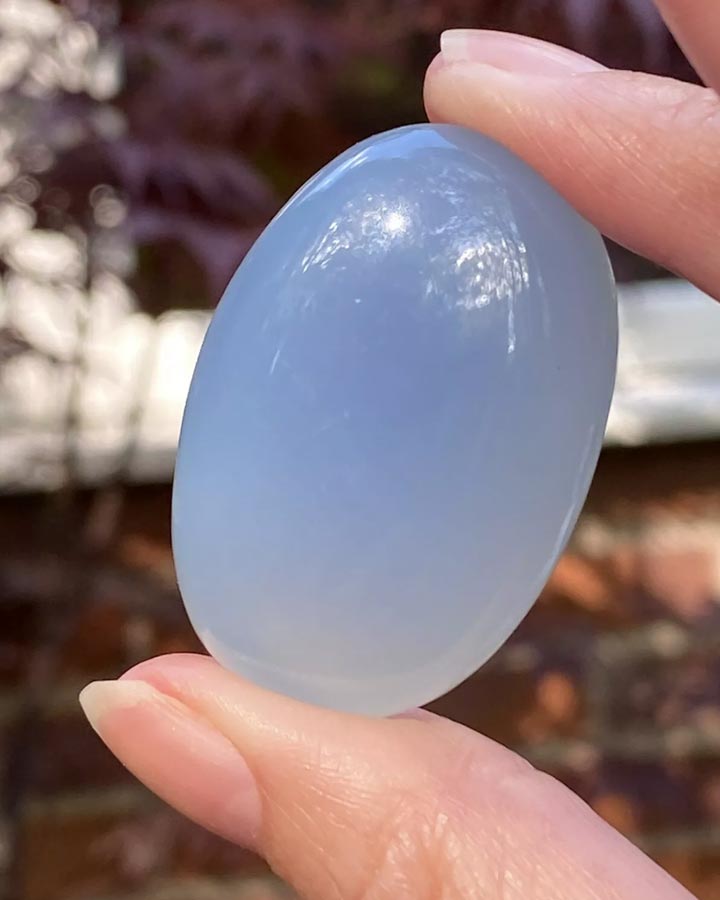 CHAKRA // THROAT
ZODIAC // GEMINI
ELEMENT // WATER
SACRED NUMBER // 9
VIBRATION // HIGH

CLARITY * MENTAL FLEXIBILITY * VERBAL DEXTERITY * IMPULSE CONTROL * LISTENING SKILLS * CALMING * SPEAKER'S AID * REFLECTIVE * OPTIMISM * ACCEPTING CHANGE * SELF-PERCEPTION * INSIGHT
THE STONE OF REFLECTION AND CLARITY
BLUE CHALCEDONY is known for its inviting energy, enclosed in a very elegant, blue hue. It is known for being able to magnify its energy for means of maintaining balance. For those who use it, it encourages reflection and careful decision making.

BLUE CHALCEDONY is associated with nurturing confidence. It gives weight to everything we do and everything we say. It gives consideration too everything we do and say. If you have a tendency to be quite impulsive Blue Chalcedony is a good stone to calm your impulses whilst moving you forward. It helps you hold back and measure your words before you speak, it helps you hold back from speaking what you might later regret.

BLUE CHALCEDONY Opens the mind to new ideas, Blue Chalcedony stimulates the learning of new languages. It improves memory, mental flexibility, enhanced verbal dexterity and listening skills. This stone encourages reflection and helps you look forward optimistically, accepting change and improving self-perception. Excellent for dealing with pressure changes.

BLUE CHALCEDONY is found in Namibia, Turkey and Malawi.