The Finest Quality Crystals and Minerals - Pretty Little Healing Crystals - Over 7000 Exclusive Healing Crystals From Around The World Order Online Global Shipping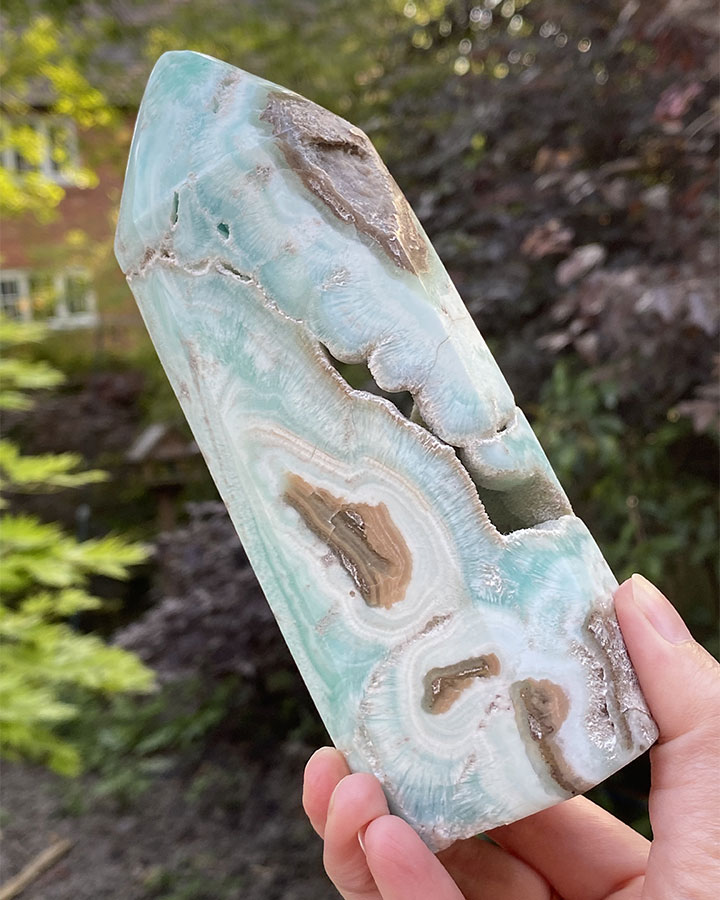 CHAKRA // THROAT
ZODIAC // CAPRICORN
PLANET // EARTH
ELEMENT // STORM
SACRED NUMBER // 9
VIBRATION // EARTHY, HIGH

TRUTH * SELF CONFIDENCE * EMOTIONAL STABILITY * MENTAL STABILITY * UNDERSTANDING * PERCEPTION * STABILIZING * SELF WORTH * PATIENCE * STRESS RELIEVER * PATIENCE * ACCEPTANCE * ENERGISING * EARTH HEALER
THE STONE OF EXPANDED AWARENESS
ARAGONITE increases energy, boosts self-confidence and feelings of self-worth as you learn to place trust in yourself. A wonderful stone for parents and people in tense relationships. Aragonite relieves stress, emotional fatigue and anger, bringing patience when its needed most.

ARAGONITE makes you feel comfortable within your own body and your environment. Attuned to Mother Gaia, Aragonite encourages conservation and our connection to the Earth. With its ability to ground and centre energies to eases stress. Combating over sensitivity it teaches patience and acceptance and stabilises spiritual development.

ARAGONITE is a stone takes you gently back to childhood and helps you explore your past. An excellent stone for those of us who push themselves too hard, a lesson I'm constantly having to learn and relearn, to have calming Blue Aragonite close helps me with this. It instils vitality, its practical energy encourages discipline and reliability and develops a pragmatic approach to life.

ARAGONITE is a soft, brittle crystal that should not be cleansed with water.

BLUE ARAGONITE – resonates with the third eye, throat and heart chakra and has a comforting, optimistic and joyful vibration. It enhances your ability to communicate, particularly spiritually. It evokes the water element. This crystal gently releases stuck emotions and assists with inner child work.