The Finest Quality Crystals and Minerals - Pretty Little Healing Crystals - Over 7000 Exclusive Healing Crystals From Around The World Order Online Global Shipping
BLACK TOURMALINE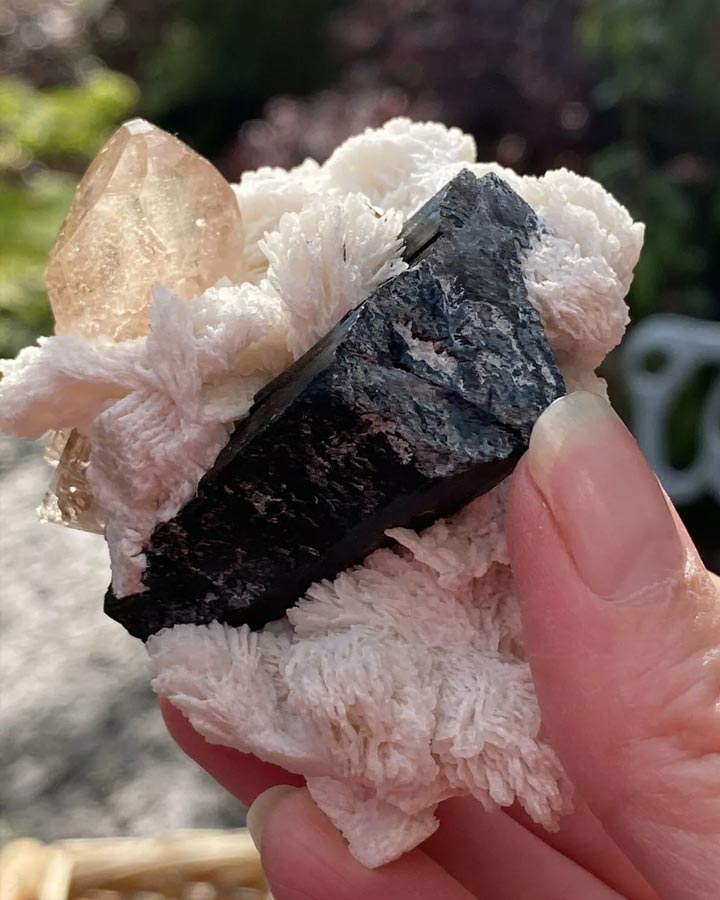 CHAKRA // BASE
ZODIAC // VIRGO, LIBRA
ELEMENT // WIND
SACRED NUMBER // 2
VIBRATION // EARTHY, HIGH

FLEXIBILITY * HAPPINESS * OBJECTIVITY * COMPASSION * SERENITY * EARTHING * PROTECTIVE * BALANCE * GROUNDING * POSITIVE TRANSFORMATION * HEALING * STRENGTH * TOLERANCE * UNDERSTANDING
THE STONE OF PROTECTION
BLACK TOURMALINE protects you and your space from negative or unwanted energy. We're all susceptible to getting enmeshed in the lower frequencies of others or live circumstances, but Black Tourmaline can create an energetic force field around you that blocks from 'bad vibes' from leaving their impression on you.

BLACK TOURMALINE is a powerful stone that acts like a bodyguard against negative energy. Black Tourmaline takes the energetic hit so you don't have to. It acts as a buffer against black energy.

BLACK TOURMALINE protects your space from darker energies and is an essential component to protecting yourself. Your home is your sacred and safe space, Black Tourmaline can act as an energy buffer and protective shield against any negative energies that try to enter your home. When gridded at your front door it protects you and everyone inside your house.

BLACK TOURMALINE when kept in your car, your office, your home and on your person, you can move through the day feeling safe and secure.

BLACK TOURMALINE was used long ago by many shamans of tribes of African, Native American and Aboriginal origin who carried Black Tourmaline around as protection from danger.

BLACK TOURMALINE is formed in rods, both large and small, sometimes these form within quartz creating another powerful crystal Tourmalinated Quartz.

BLACK TOURMALINE is found in Africa, Brazil, Pakistan and the USA.