The Finest Quality Crystals and Minerals - Pretty Little Healing Crystals - Over 7000 Exclusive Healing Crystals From Around The World Order Online Global Shipping
BLACK ONYX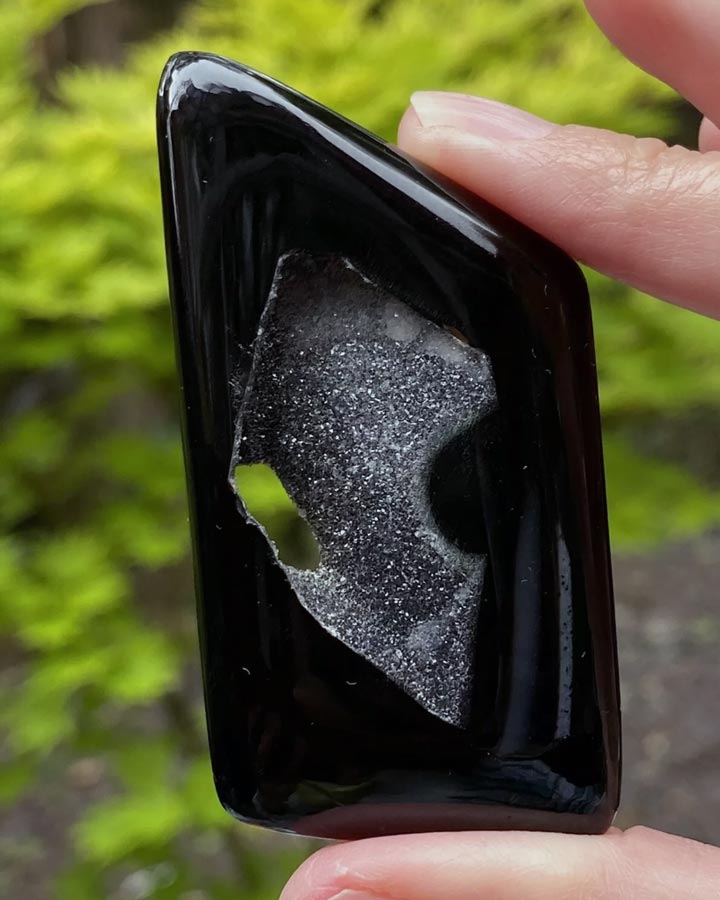 CHAKRA // BASE, SOLAR PLEXUS, THIRD EYE
ZODIAC // LEO
PLANET // EARTH, MARS, SATURN
ELEMENT // EARTH
SACRED NUMBER // 6
VIBRATION // HIGH

STRENGTH * STAMINA * DECISIVENESS * PROTECTION * CONFIDENCE * KNOWLEDGE * CLEARING * PURIFICATION * SELF – DISCIPLINE * WISDOM * FOCUS * ATTRACTION * SELF – DISCOVERY * EMOTIONAL UNDERSTANDING * GROWTH * BALANCING POLARITIES * SPIRITUAL AWAKENING
THE STONE OF STRENGTH
BLACK ONYX is the supreme strength giving stone. If you are feeling weak or disempowered, hold a piece of black onyx on your hand and meditate with it. It will help show you the way forward. It provides strength and support in a difficult time or in very trying circumstances.

BLACK ONYX centres your energy, aligns it with a higher power and accesses higher guidance. It can take you forward to see the future. With its capacity to impart physical strength it helps you be the master of your own destiny.

BLACK ONYX promotes vigour, steadfastness and stamina. It aids learning life lessons, imparting self-confidence and helping you be at ease in your surroundings.

BLACK ONYX is a secretive stone and helps you keep your own counsel. Onyx can be used to heal old grief and sorrow. Black Onyx helps us make wise decisions.

BLACK ONYX can be found in Uruguay, Brazil, Afghanistan, India, Madagascar, Peru and the USA.