The Finest Quality Crystals and Minerals - Pretty Little Healing Crystals - Over 7000 Exclusive Healing Crystals From Around The World Order Online Global Shipping
AZURITE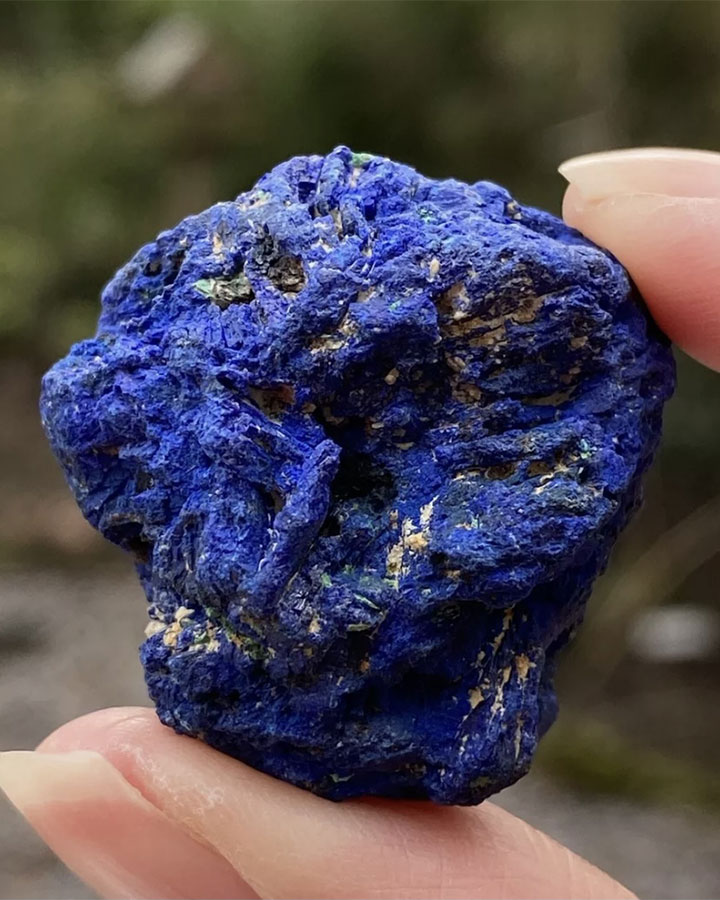 CHAKRA // THROAT, THIRD EYE
ZODIAC // SAGITTARIUS
PLANETS // JUPITER, URANUS
ELEMENT // WIND
SACRED NUMBER // 1
VIBRATION // HIGH

PEACE * SERENITY * STILLNESS * PSYCHIC DEVELOPMENT * RAISING CONSCIOUSNESS * DEEPENING MEDITATION * INTUITION * OUT OF BODY JOURNEYING * AIDS COMMUNICATION * ENHANCES MEMORY * CLARITY * PERCEPTION * IMPROVES CONCENTRATION
THE STONE OF FOCUS AND SPIRITUALITY
AZURITE carries a pure Blue ray and accelerates psychic development, it is very effective at activating the Third Eye chakra and raises consciousness to the highest level and deepening meditative states. The vibration of this deep blue crystal within the Third Eye may stimulate psychic gifts like clairvoyance and intuition. Its vibration also has a strong effect on the brain and it has a strong energy that can boost your memory.

AZURITE Challenges your view of reality, it helps safe journeys out of the body, releasing limiting belief systems so that you move through the unknown without fear. This stone understands the effect of the mind on the body and amplifies energy flow through the nervous system.

AZURITE enables you to clear your mind and become focused, it stops the mind from wandering, when despite your best intentions you just can't concentrate. It helps to remove the clutter in the mind and remove distraction. It asks you to imagine what you could be capable of, if only you weren't distracted. Working with Azurite helps you reconnect with concentration and reminds you of how to stay focused. It gives you the ability to be focused whenever you choose.

AZURITE enhances our ability to stay in the present. The focus from Azurite comes from within, it teaches you to rely only on your mind to stay focused.

AZURITE'S name is derived from sky blue and this crystal came come in the deepest shades of blue. Often found in conjunction with malachite. Azurite has been used since ancient times to make a dye for clothing.

AZURITE is a crystal that brings me a sense of deep peace and calm when I work with this crystal, it is excellent at bringing clarity and focus to my mind. I like having it to hand when I'm having to work on written pieces like this, or when working on a computer for any period of time, something that isn't second nature to me. It is a essential and comforting crystal to have to hand at these times.

AZURITE can be found in many places, mainly Australia, Congo, Mexico, Morocco, Namibia, the USA and many others.