The Finest Quality Crystals and Minerals - Pretty Little Healing Crystals - Over 7000 Exclusive Healing Crystals From Around The World Order Online Global Shipping
ARAGONITE - BROWN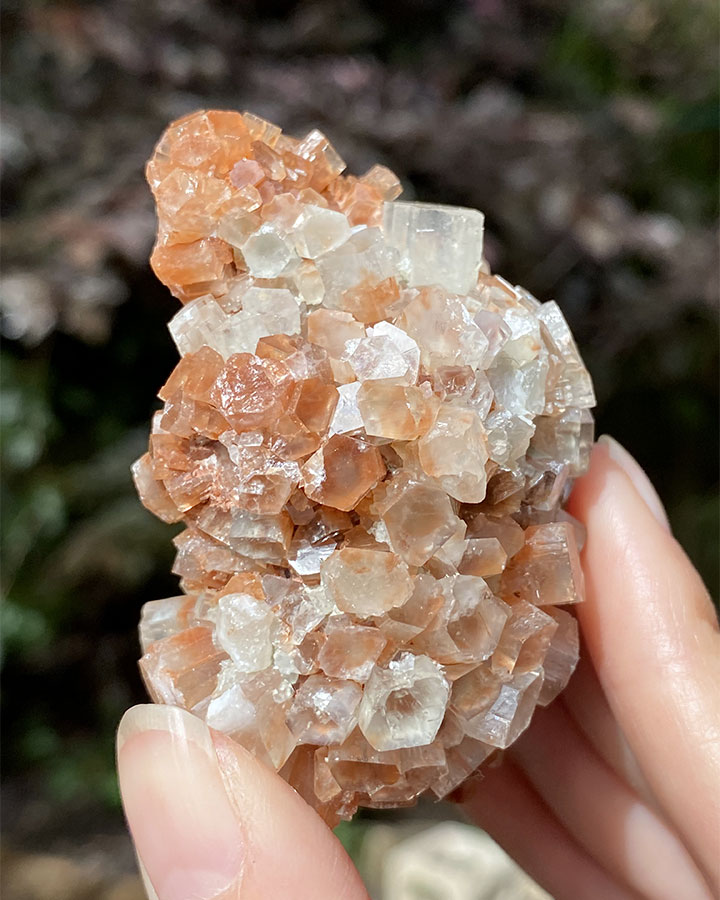 CHAKRA // ALL
PLANET // EARTH
ZODIAC // CAPRICORN
ELEMENT // STORM
SACRED NUMBER // 9

STRENGTH * BALANCE * COURAGE * CONFIDENCE * FOCUS * GROUNDING * CHAKRA ALIGNING * ANXIETY RELIEF * EXPANDED AWARENESS * MOTIVATION * SELF HEALING * NATURE CONNECTOR
THE STONE OF EXPANDED AWARENESS
ARAGONITE is an earth stone, is a powerful ally in forming a deeper connection to the planet. It teaches us to respect the power of nature and to do our best in staying healthy.

ARAGONITE opens the user's eyes to the decisions they are currently making and helps to discern whether or not it is right for them. When working with this stone, one will start to bring higher vibrations down into the physical plane through the psychic abilities this crystal offers.

ARAGONITE allows us to become sources of light and energy, and by doing so, we radiate to those around us. Let this crystal teach you ultimate balance and how to use it in maximizing your transformation.

ARAGONITE has a highly grounding energy that will stabilize you as you bring inner balance and expand your awareness. This stone teaches us renewed strength and will help to focus the emotions on things that are most important to you. In today's society, many people tend to dwell on what's difficult and not realize the negativity that they are producing. Aragonite helps in balancing the heart with the mind, allowing the release of emotional bindings weighing on the heart. This strengthens you as a person and gives you the confidence to overcome any difficult situation involving anxiety or stress.

ARAGONITE will bring emotional stability by assuring that whatever pain you are feeling will pass, empowering and encouraging you to use all of your energies constructively. This crystal will help clear the mind, boosting motivation and courage to give you the energy needed to meet your challenges. This is especially effective in situations where you feel like backing down or running away. Aragonite reminds us of our own strengths and capabilities, and shows us that we have the power to face whatever comes our way.

ARAGONITE will help to cope emotionally, mentally, and physically. It's a powerful emotional healing stone that brings a sense of peace and tranquility to a normally unrest mind. This stone encourages new beginnings and renewed relationships.

ARAGONITE is found in France, Germany, Czechoslovakia, Sicily, Greece, Spain and Japan.