The Finest Quality Crystals and Minerals - Pretty Little Healing Crystals - Over 7000 Exclusive Healing Crystals From Around The World Order Online Global Shipping
AQUAMARINE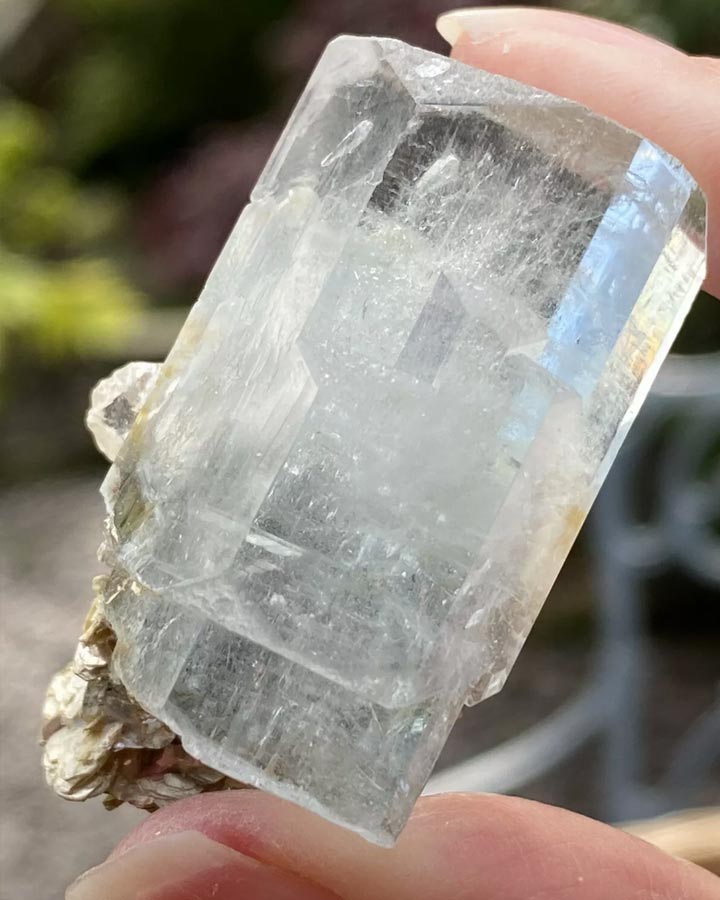 CHAKRA // THROAT
BIRTHSTONE // MARCH
ZODIAC // SCORPIO
PLANET // NEPTUNE
ELEMENT // WATER
SACRED NUMBER // 1
GODDESS // KUAN YIN

COURAGE * SELF ACCEPTANCE * REDUCES FEAR * MENTAL CLARITY * LIGHTNESS OF SPIRIT * SELF-ACCEPTANCE * TRANQUILITY * SERENITY * AIDS COMMUNICATION * STRESS RELIEVER * CLARITY *EMPOWERING * SELF EXPRESSION * SELF AWARENESS
THE STONE OF COURAGE & EMPOWERMENT
AQUAMARINE has long been associated with courage. It has an ability to reduce fear and stress and remove extraneous thoughts, bringing mental clarity. Aquamarine allows your soul to be heard. It counteracts the forces of darkness and gains favour from the spirits of Light, Angels and other beings. It helps communication especially where there is a blockage and will help with self-expression.

AQUAMARINE helps you fully accept who you are. It gives you the ability to honour all parts of you, the parts you love and the parts you hate and everything in-between. To learn to love yourself is the most empowering things you can ever do for yourself.

AQUAMARINE reminds you to open your heart, treat yourself with kindness and go easy on yourself. Self-criticism becomes a thing of the past when Aquamarine works its magic. Its colour like its energy is gentle, cool and calming. Aquamarine teaches us to be more loving and compassionate with others as well as ourselves.

AQUAMARINE shows us that one of the first steps on the journey of self-acceptance is bringing awareness to thoughts or behaviours that are damaging to our view of ourselves. Its tranquil, calming energy helps wash away any self-critical thoughts that prevent you accepting yourself completely and eliminates them from our psychological makeup.

AQUAMARINE holds the fluid energy of water, enabling us to remain fluid within ourselves. Use the fluidity and flexibility of this stone to give yourself space and permission to evolve.

AQUAMARINE has always been a lucky talisman for sailors and was once considered to be a stone given by the sirens of the sea. It is also said to rekindle marital love. Aquamarine is associated with the Goddess Kuan Yin

AQUAMARINE is found in many places including Brazil, India, Mexico, Russia, the USA and other places.